Cheerful Asian girl is flashing her boob and little pokie  in public cafe. She is pulling her blouse and bra to the side to release her sweet titty. Brown poked nipple is looking so delicious like it is waiting for a gently bite. It makes this Asian chick so sexy. But the sexiest thing is that she is flashing her boob in public with a smile on her face. Really naughty isn't she?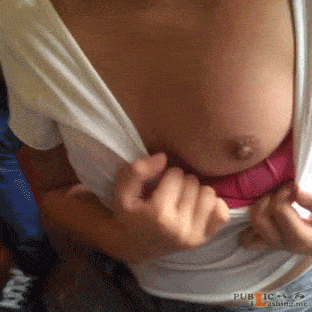 User Review
4.67

(

3

votes)
Related Posts: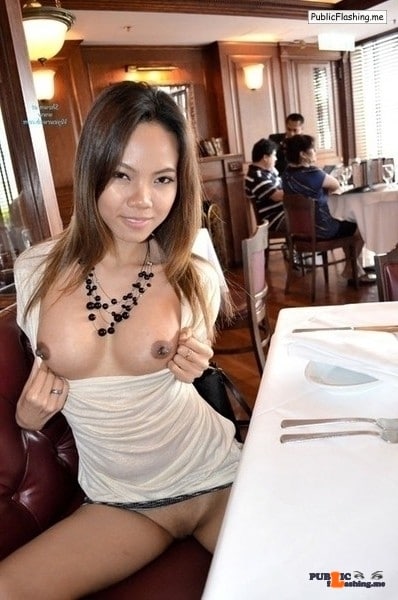 A really beautiful Asian girl is posing to the camera with bare boobs and pussy in some hotel restaurant while some tourists are having a breakfast behind her back. This Asian girl has a lot of self-confidence, that naughty look in the eyes, her hair, determination, beauty, everything. This babe is an atomic bombshell. She … Continue reading Asian pussy and boobs flash really beautiful girl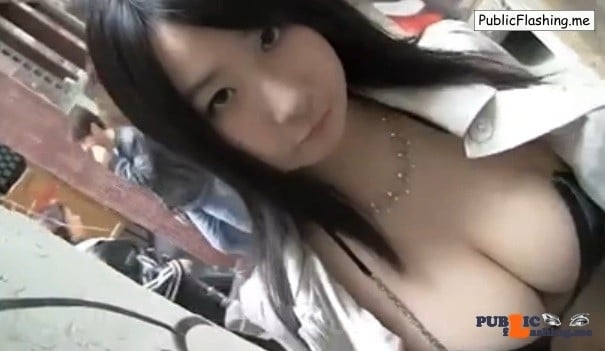 Really cute Asian teen girl with big juicy natural tits is taking a walk in black bikini and wrap coat. She stopped a few times to flash her pale curvy body on public passage full of strangers. Her pale skin, virgin teen look and big boobs make this Chinese beauty delicious.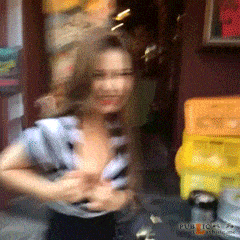 Shy Asian brunette girl is giving contribution for the public flashing community by flashing her cute small boob on the street. As this is the very first time she is doing something like this, big smile on her face is telling us that she is pretty shy but also that she is enjoying in this. … Continue reading Shy Asian babe flashing boob on street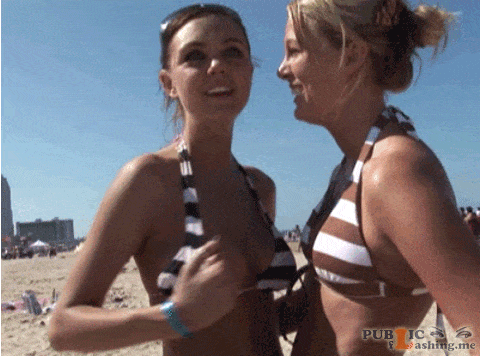 Naughty brunette is flashing her big natural boob for a guy behind the camera. She was with a beautiful blond friend who was feeling embarrassed when big boob slipped out of bikini on the beach where were a lot of strangers. However, big smile on blonde's beautiful face and cute natural tit of wild brunette make this animated … Continue reading Beach boob flash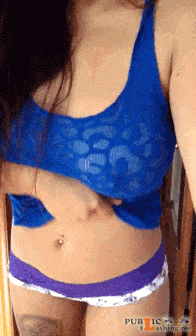 A Japanese dark haired girlfriend in blue tank top and purple panties is flashing her massive natural boob in some hotel hallway for her lucky boyfriend. Boob full of milk is popping out while she pulls her tank top upwards. She is a little bit chubby but in some sexy way, just enough to emphasize … Continue reading Japanese massive boob flash GIF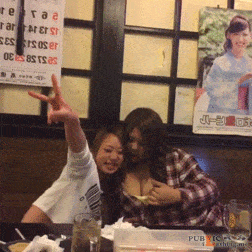 Cute Asian teen girls are having a good time in some public restaurant. While they are saying hello to the camera one of these 2 Japanese beauties are flashing her big natural boobs and licking her chocolate brown nipple. Behavior like this is not typical for Japanese girls and it is really rare to find … Continue reading Asian teens flashing tits in restaurant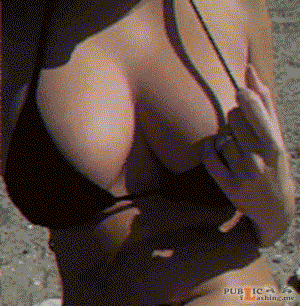 An incredible boobs flash GIF where some unknown girl is sharing her big natural juicy breasts with some boyfriend. They were on some public beach when there weren't too much people when she decided to move aside her black bikini and show her really big natural boobs to her BF who was holding the camera. … Continue reading Really big natural boob flashing on the beach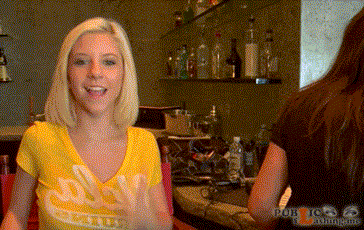 Cute teenage blonde waitress is sending a nice message trough the animated GIF. A kiss and boobs for good luck.  Naughty babe pulled up her yellow T shirt and started to jiggle her natural cute natural titties while she was in cafe bar. Big smile on face and perky tits are more than enough for … Continue reading Kiss and boobs flash teen blonde waitress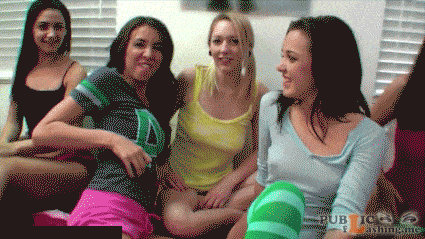 A group of wild college teen girls are flashing their firm boobies in a dorm. The were alone and having fun but just a few days later this group flashing GIF leaked somehow and spread over social networks with lightening speed. Simple fun of teenage schoolgirls became their nightmare. Or not. Many of these babes … Continue reading Group boobs flash in college dorm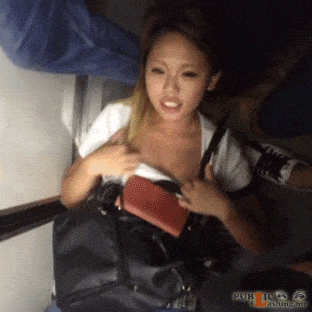 Drunk teenage Japanese babe is laying on the floor, flashing cute little boobies and lolling out to the camera. After a few shots more than usual this cutie got drunk and lost control of what she is doing. Although there are many friends around her she pulled down her blouse and showed her hooters with … Continue reading Drunk Japanese teen flashing titties on the floor