Ebony chick in late 20's is posing to her BF in a public bus with her top pulled up. Her natural round boobies are revealed, uncovered without bra. Her soft skin is shining under the flashlight which makes this girl so attractive. Sometimes girls want to feel adrenaline and boobs flashing in public bus is something what surely will increase the level of it. Enjoy in this fiery ebony girlfriend's boobs which say hello from public bus.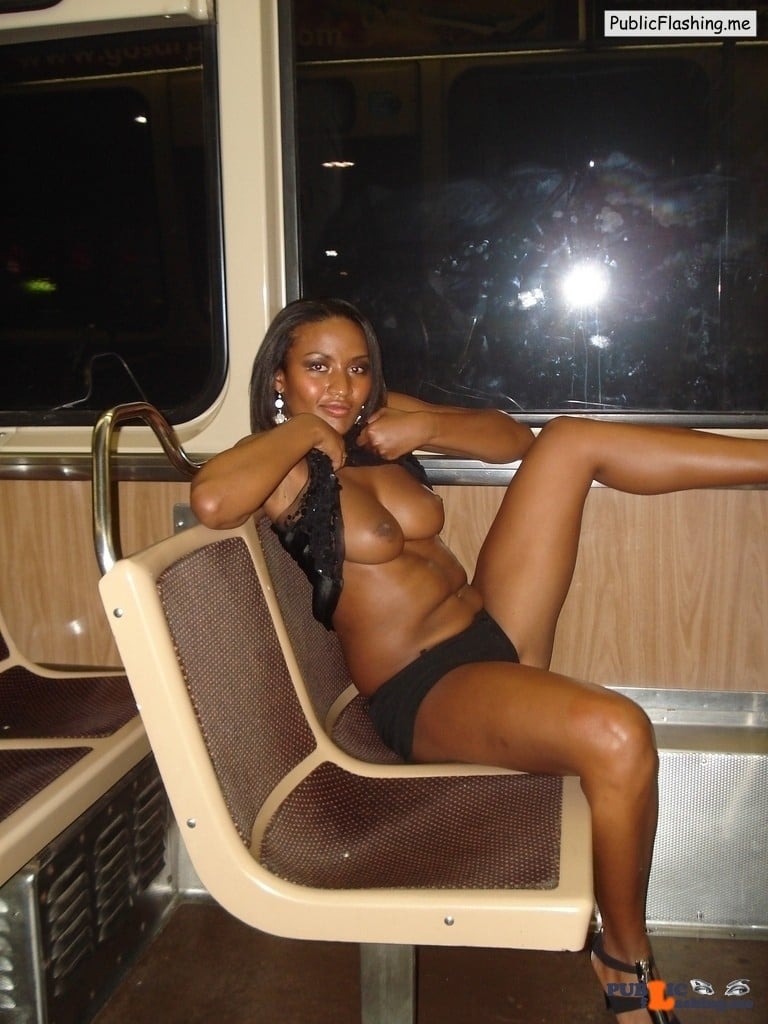 Related Posts: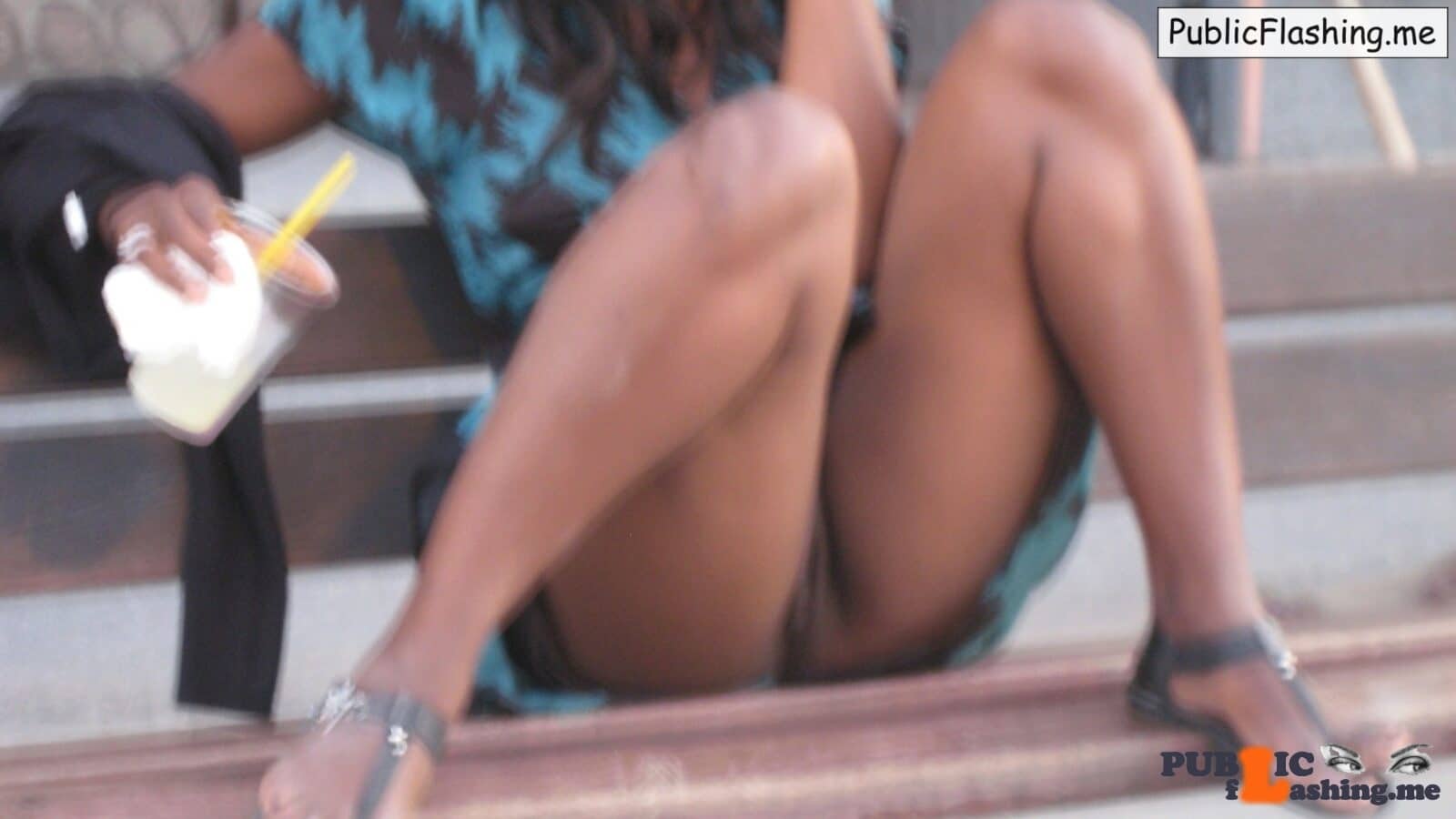 Slim ebony girl is flashing her black pussy while drinking some juice on a bench in the park. She is wearing no panties so her juicy pussy line is clearly visible. Her legs are up on the seat and tiny dress can't cover the area between her legs. Really incredible photo of ebony upskirt moment … Continue reading Black pussy no panties upskirt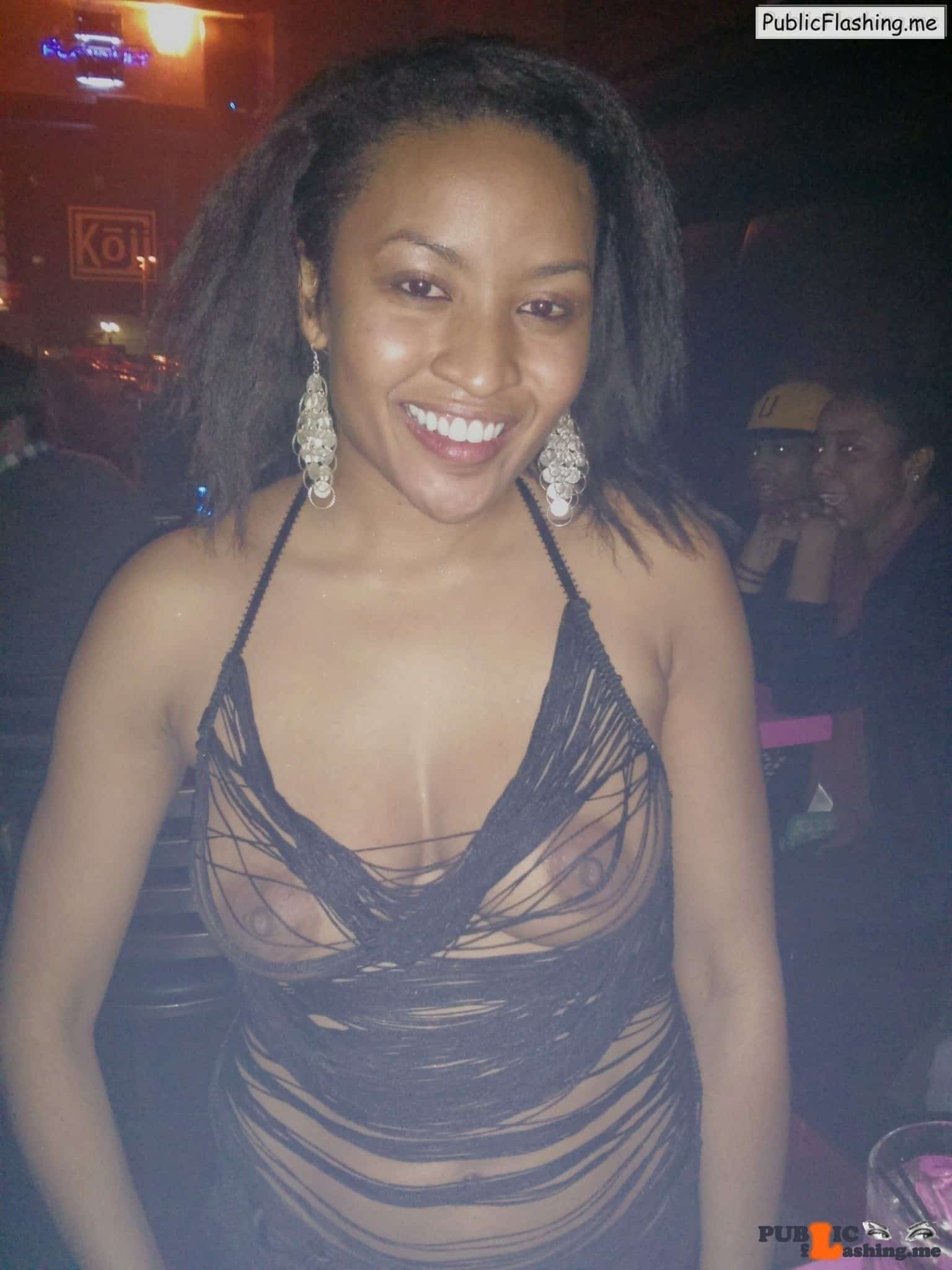 Ebony girlfriend is very happy to pose to the camera in totally transparent tank top. She was hanging out with her boyfriend in some  night club and she was  wearing black see trough tank top. Her nipples were clearly visible for everybody and she didn't give a damn. She was smiling all the time, happy to … Continue reading Black GF in see trough tank top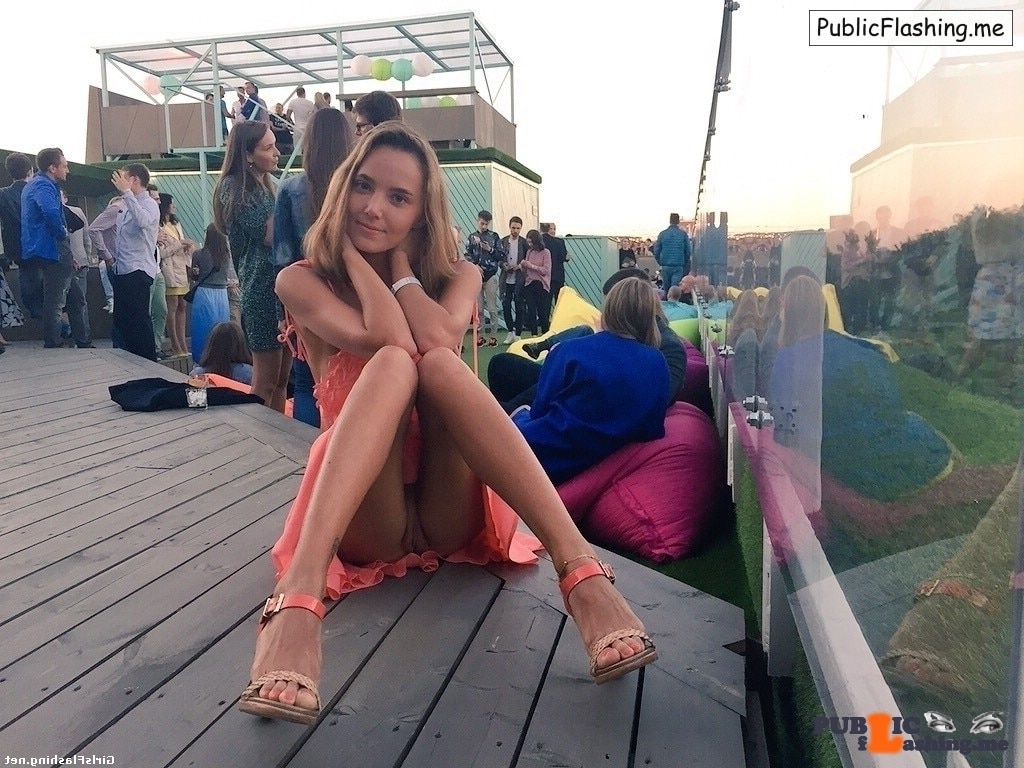 Really cute blonde girlfriend who looks like teen age Sharon Stone is posing in pink dress without panties and flashing her tiny shaved pussy to her boyfriend on some public party. While there are a lot of people on the party chatting and drinking these couple is doing something really incredible. This beauty looks so so sexy … Continue reading No panties pussy flash teen blond on party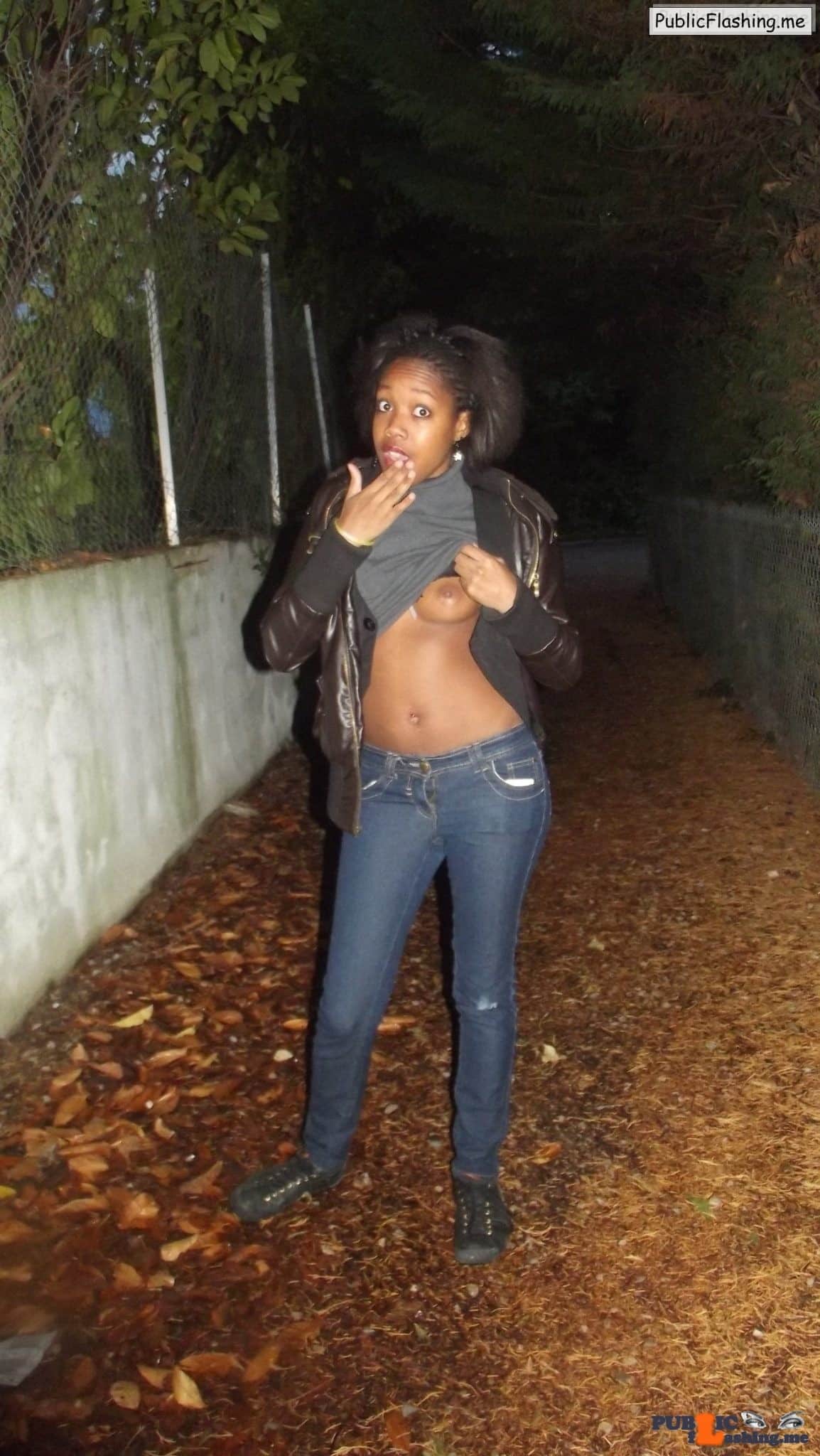 Black girlfriend was surprised a little when her boy triggered the digital camera button. She was flashing her boobs for him but wasn't expecting that he wanted to take a photo. As a result we got an amazing pic of beautiful ebony girlfriend flashing tit in public place with cute facial expression on her face.
Dick flasher has found some internet cafe as a perfect place to release his Family Jewels. He was picking the perfect moment to take a picture and finally his balls and dick was out of panties behind some ebony girl. She didn't know that this guy was behind her and that makes him even hornier. … Continue reading Flashing Family Jewels in internet cafe for ebony girl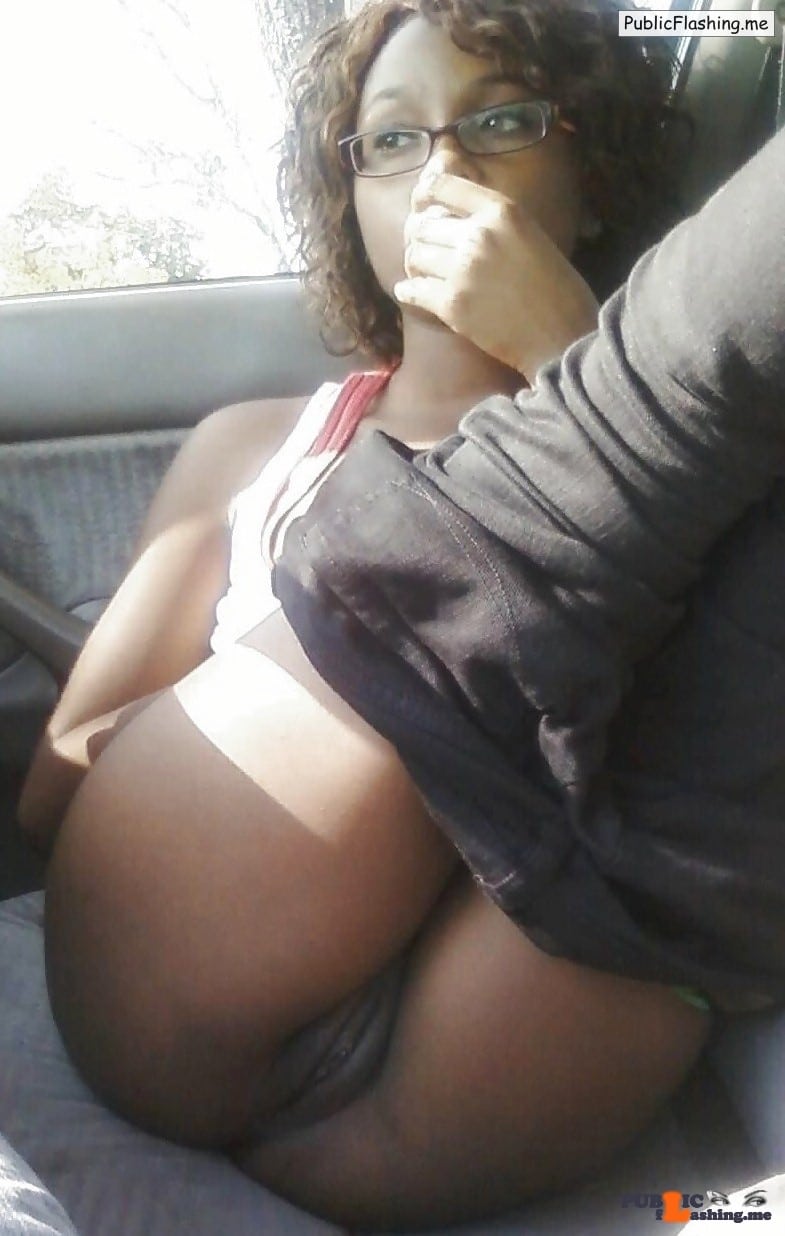 Teen ebony girlfriend with glasses is flashing her beautiful shaved pussy in a car. Black beauty has such a juicy tiny pussy that no one could resist to eat it. Shaved and young it looks so perfect. The glasses she is wearing, makes her sexy too, so as her curvy hair and beautiful eyes. This … Continue reading Ebony teen with glasses flashing pussy in car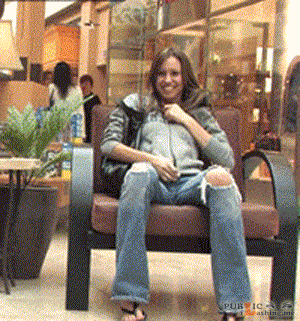 What an adventure for teen babe. She is doing something really wild with her boyfriend. Flashing tits in shopping mall full of strangers is one of the wildest things this cute teen brunette has done in her life. She is obviously a little bit shy and afraid of getting busted but her BF is here … Continue reading Shy teen flashing boobies in shopping mall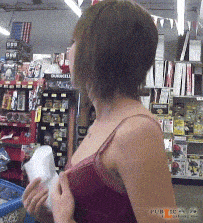 Cute college girl is flashing boobies in public with a big smile for the camera man. She took a look around herself while she was in some store and when she saw that nobody is there she pulled down her tank top and shared cute little pokies and beautiful titties with a guy behind the … Continue reading Cute girl is happy to flash boobies in store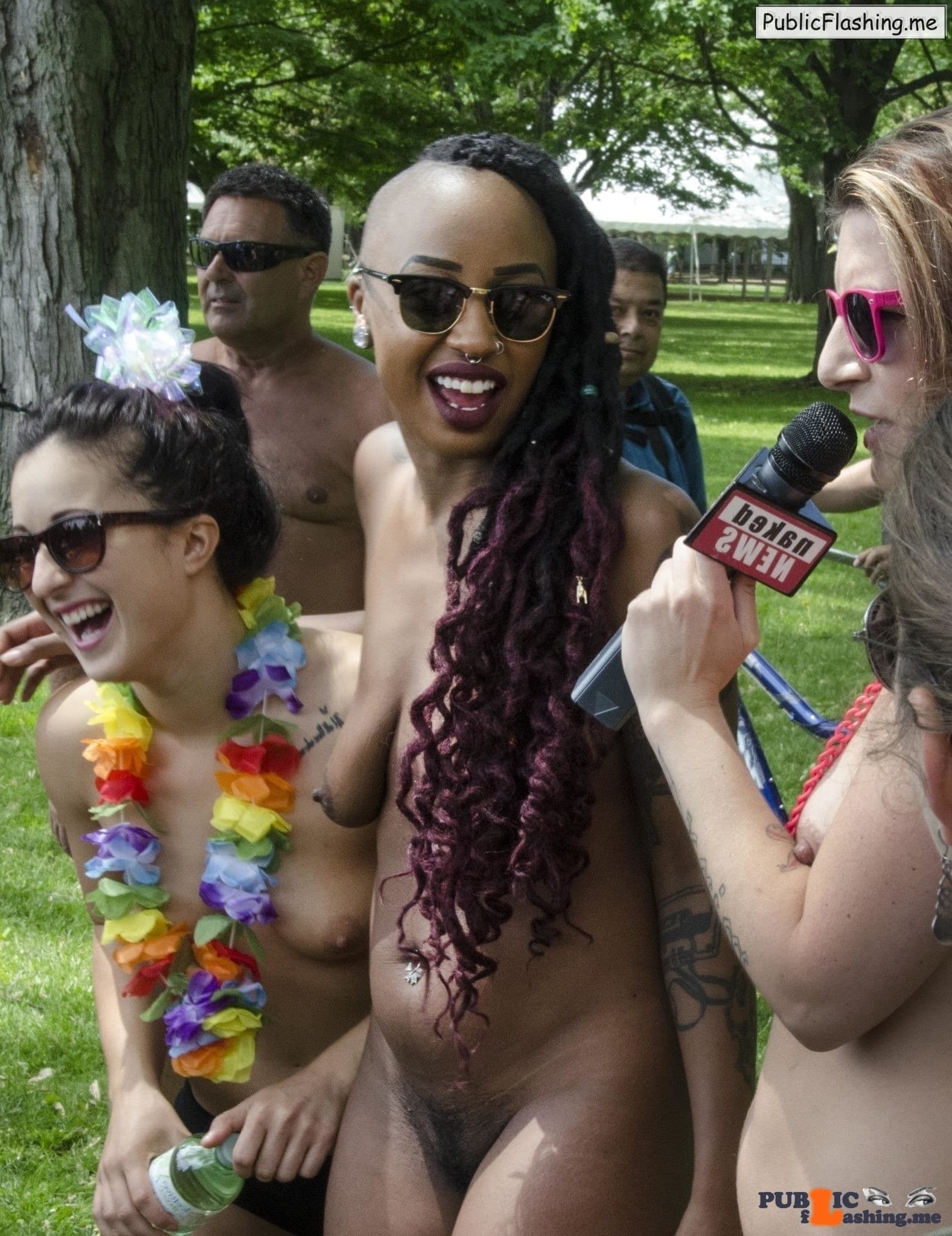 Nude black babe is answering some questions to Naked News reporter totally nude. Naked News visited some college camp where some nude college hotties were having fun in the park. This ebony beauty with shaved head side was the one who attracted the most attention. She was the most beautiful girl, cheerful all the time … Continue reading Sexy ebony girl in naked news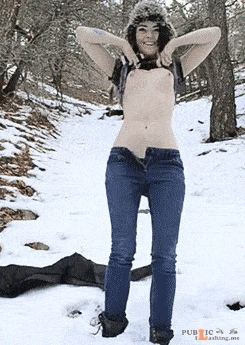 Teen babe with pale skin is flashing her tiny boobies in some forest covered with snow. Winter time and cold weather didn't bother to this girl to get almost topless and have fun by flashing boobs to their friends. Bright skin, small boobies with beautiful sweet tiny nipples and her really cute smile make this … Continue reading Teen flashing boobies in snowy forest