Slim slut decided to take a walk down the public street with butt plug inserted in her ass. She is wearing mini dress, coat and boots but there are no panties, so she wanted to share that with her boyfriend. She moved her coat to side and pulled dress up when her small firm ass flashed all with a big red butt plug. Really nice ass flashing GIF which fires up the desires and lust to all real men.
Ripped tight and butt plug in public cafe
Panties go down and butt cheeks spreading in supermarket
Bare ass on the street amateur girl
Ass flashing FUCK YOU on stairs
Slim teen in high heels ass flashing in public store
Boobs flashing and unexpected reaction at McDonalds drive in GIF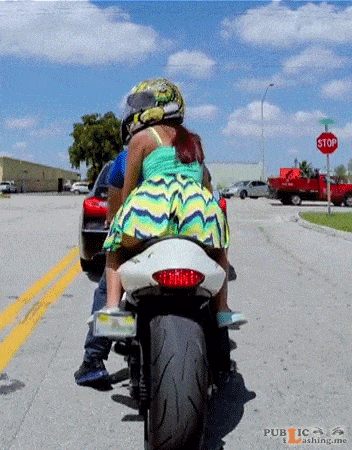 Mini dress no panties on a bike. PERFECT!
No panties hotel hallway flash from blonde hot wife
Ass flashing in clothing store