Wife with glasses is masturbating and stroking her hubby's dick in a driving car. At the start MILF is doing this slowly and gently but as she became hornier she is getting wild. She squeezes his dick and pull it hard while rubbing her pussy, twisting her body and moaning loudly. And that's it, he can't stand anymore, he exploded in her hand, massive cumshot sprayed semen all over his tshirt.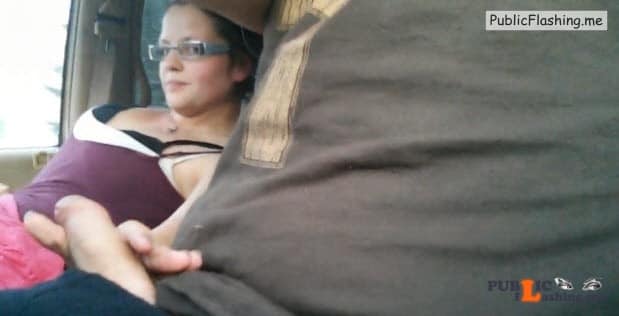 Related Posts: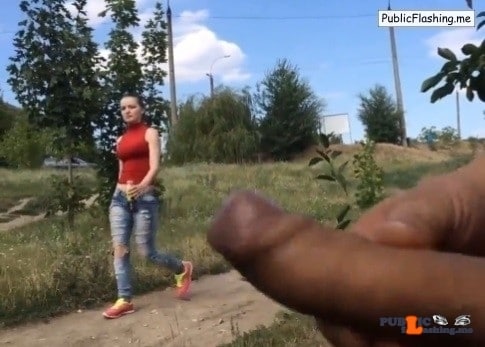 Horny guy is jerking off behind the bush in some public park while some girls are passing by. Dick flash in a park is a real passion for this pervert and all these moments he records with his camera and share so he can enjoy reading comments of some other perverts.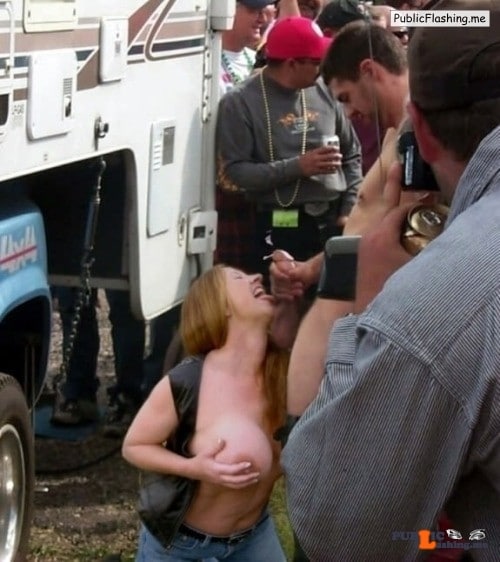 Redhead MILF with big natural boobs is on knees and sucking big dick of stripper on daylight party. Many people around are recording with their phones while she is getting her portion of cum over her tongue. Redhead hot wife is squeezing her big natural boob and touching nipple while husband is standing just a … Continue reading Busty redhead milf public blowjob on daylight party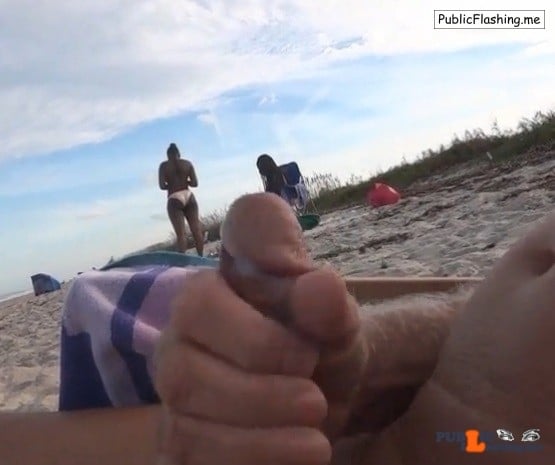 After pissing in the sand old man started to masturbate on a beach near two young curvy ebony girls. It didn't take too long untill he has cum after what he wiped his hand into the towel. Two black girls were kept their conversation like nothing has happened.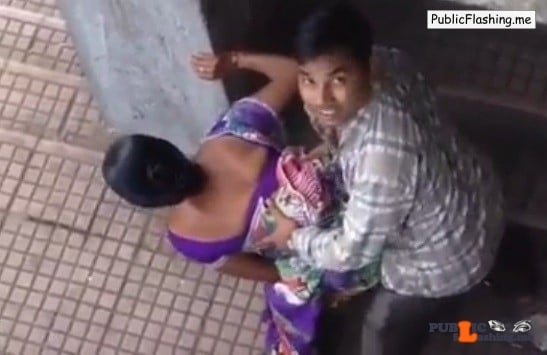 Indian MILF caught red handed while cheating his husband in public. She wanted just a doggy style quick sex behind some walls hoping nobody can't see her, but she was wrong. There was a voyeur above them with camera in his hand recording everything. When her lover realized that somebody is watching them they stopped … Continue reading Indian MILF public sex caught in act red handed VIDEO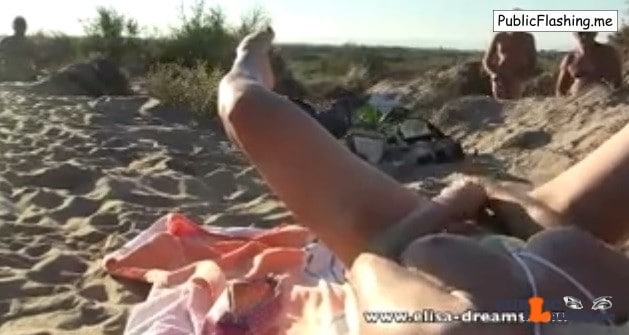 Curvy blond MILF has attracted some beach voyeurs while she was posing to her husband's camera. She was squeezing her boobs and ass while taking down her clothes. But that was not all. She took her big dildo and started to masturbating and cumming several times while voyeurs were watching just a few feet of … Continue reading MILF masturbating voyeurs watching on beach VIDEO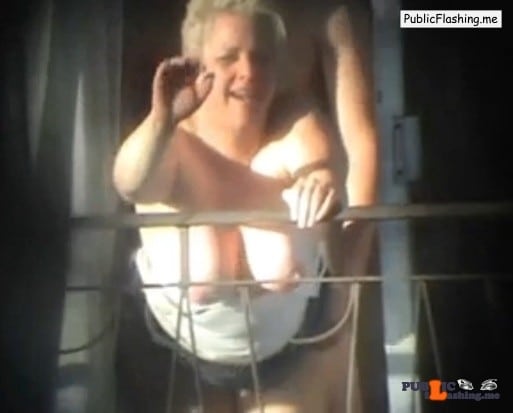 Amateur couple caught fucking on balcony by voyeur. While gets pounded from behind by big bald guy, busty blond MILF noticed voyeur who is watching and recording their act. Instead to get terrified, this hot bitch decided to send a short wave to voyeur and to keep fucking. Really an amazing moment captured on camera.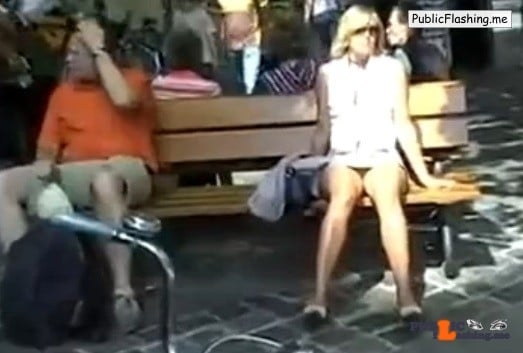 Some sexy slim MILF in early 40's is walking around in mini skirt without panties and flashing her shaved pussy for a hubby who is holding the camera. This blond cougar is smoking hot, long tanned legs, slim body, blond hair, the way she walks. Simply perfect from tip to toes for her ages. Everyone … Continue reading MILF in mini skirt no panties in public VIDEO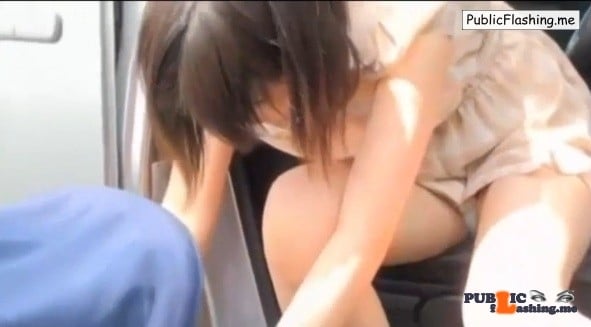 Cute Japanese MILF is sitting in her car with door opened wide, busy with her babe. She was in some casual summer dress a little bit shorter. Some voyeur turned his camera at the right moment to capture this really young MILF upskirt and tiny brown nipple slip. She though that nobody is watching so … Continue reading Young Japanese MILF nip slip upskirt VIDEO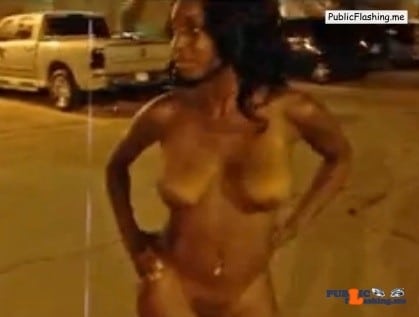 Super sexy ebony MILF in 30's is walking nude trough the neighborhood late night and talking with her hubby who is holding the camera. Black babe with shaggy but big natural tits is a little bit shy. She is covering her tits when somebody is passing by but she still wants to satisfy her husband … Continue reading Ebony MILF walking nude trough neighborhood VIDEO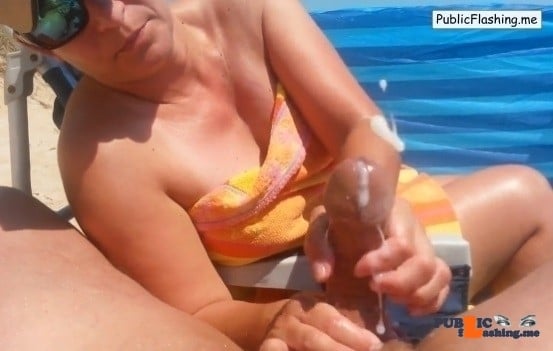 Mature wife is giving a nice handjob to a thick dick in public beach. Amateur cougar is wearing glasses while stroking his husband's dick in the sand under the midday sun what makes her husband so horny that he ejaculated in a minute. There are a lot of people around them but they don care. … Continue reading Mature wife handjob in public beach VIDEO