Who wouldn't love a girlfriend like this. She doesn't hesitate to grab a cock and start stroking where ever she is. This time she took the dick of her boy in a public park and started hanjob while was talking on phone with her mom. I didn't last too long when he cum all over her hand. She kept talking as nothing happened. So HOT indeed.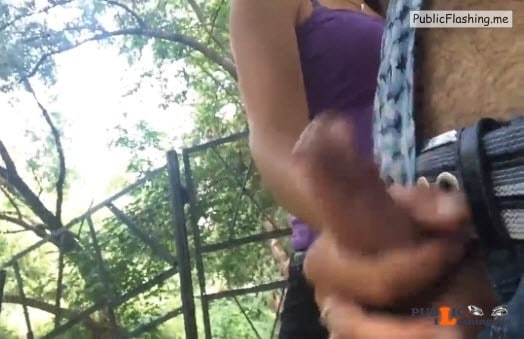 User Rating
4.67

(

6

votes)
Related Posts: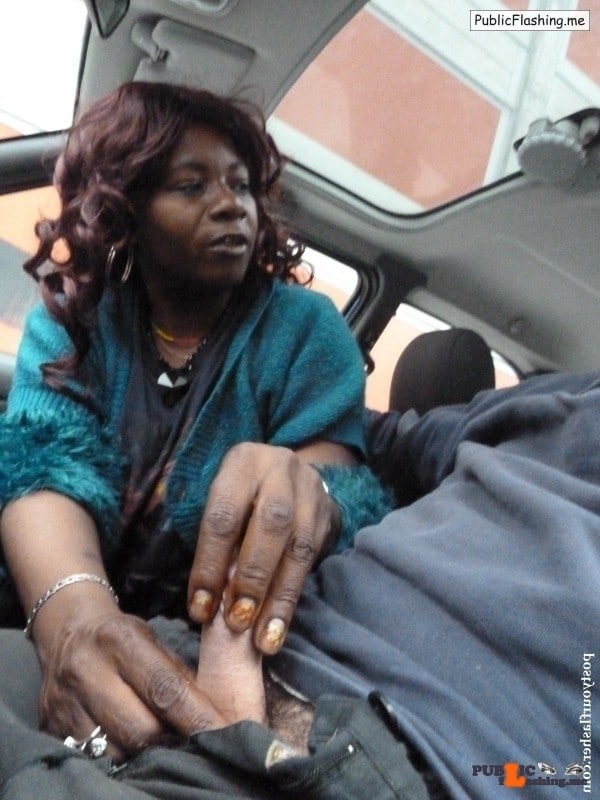 Dark skinned mature bitch is touching limp white dick in a car which is parked on some public street. She is trying to make this cock grow and proceed with nice handjob service for known customer. Mature African whore has a big hands so this white dick looks so tiny while she is holding it. She looks … Continue reading Mature African whore handjob in a car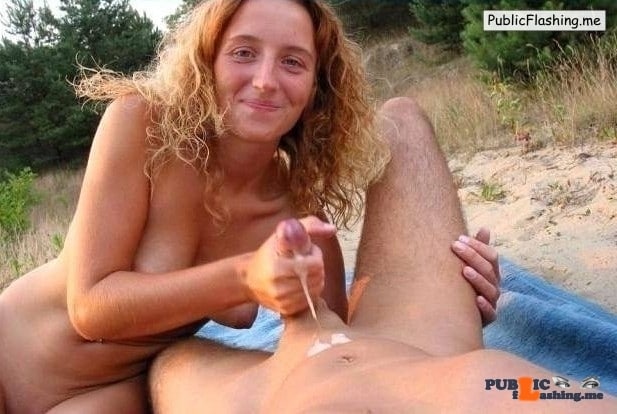 Redhead wife in late 30's is happy to please her man in public. She smiling while posing to the camera with cock in her hand covered with sperm. A photo taken jes a few second after handjob and cumshot reveals that this redhead with curly hair is really enjoying in public sex adventures. On this … Continue reading Redhead wife POV handjob and cumshot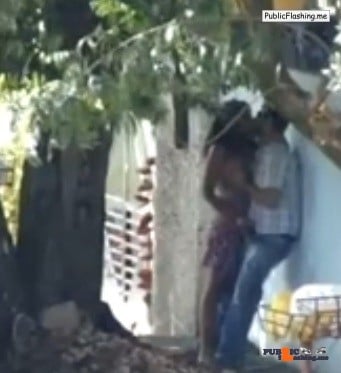 Young couple caught in sex act on the street hidden behind the tree. Some voyeur noticed horny teen couple kissing over the street so he decide to turn his hidden camera on. This slim and sexy girlfriend was kissing his boy while giving him nice handjob in public. Her tits was in his hand and … Continue reading Handjob in public caught in act VIDEO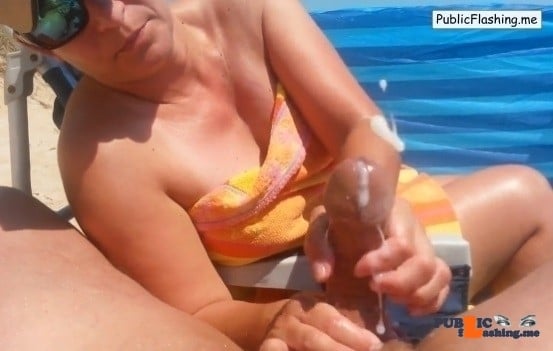 Mature wife is giving a nice handjob to a thick dick in public beach. Amateur cougar is wearing glasses while stroking his husband's dick in the sand under the midday sun what makes her husband so horny that he ejaculated in a minute. There are a lot of people around them but they don care. … Continue reading Mature wife handjob in public beach VIDEO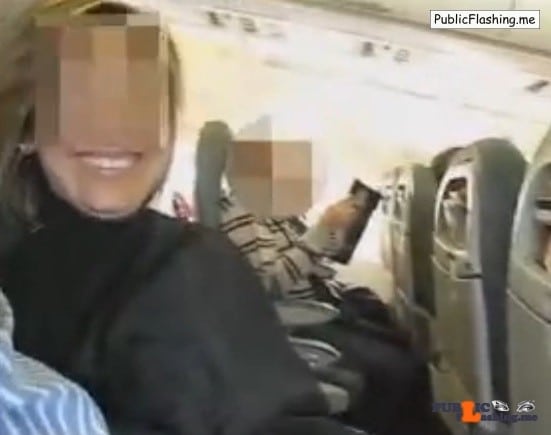 Spanish amateur wife is very happy to please her hubby in a plane full of passengers. Sexy MILF is giving him a real handjob under the towel. She is smiling all the time while his husband is recording all this on his phone. An amazing sexual experience of an amateur couple will stay recorded for … Continue reading Amateur wife handjob in plane VIDEO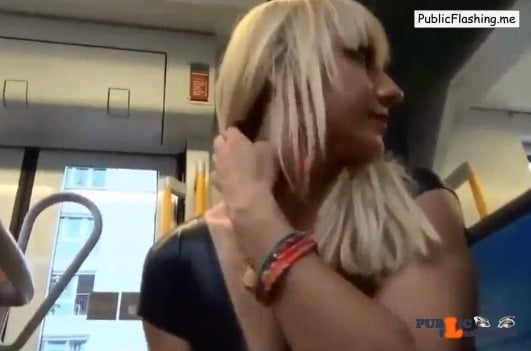 Wild college girls are ready to try anything. This German blonde is sucking and jerking cock in a public bus while there are some strangers just a few steps behind her but she don't care. She wants to reward his guy with unforgettable blowjob and handjob in public.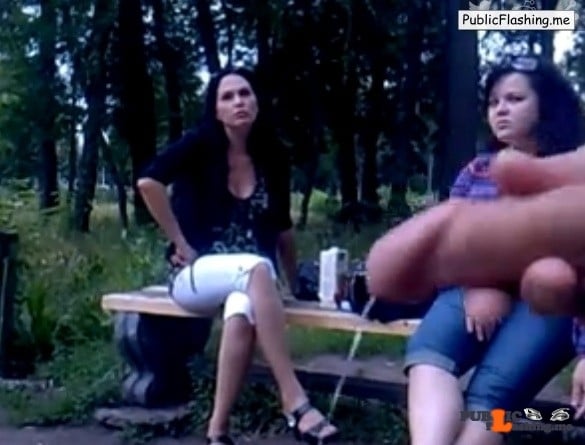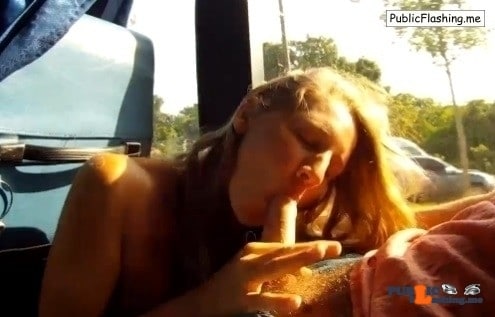 One of the craziest videos of Swedish teen girlfriend and her boyfriend taken in a public bus. After kissing for a while, teen blonde put hand in BF's pants and started handjob on the back seat of public bus. Soon after she was on her knees, sucking his big cock until she got a nice … Continue reading Swedish teen girlfriend BJ and handjob in bus VIDEO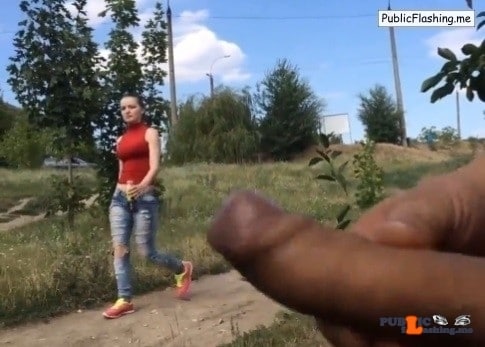 Horny guy is jerking off behind the bush in some public park while some girls are passing by. Dick flash in a park is a real passion for this pervert and all these moments he records with his camera and share so he can enjoy reading comments of some other perverts.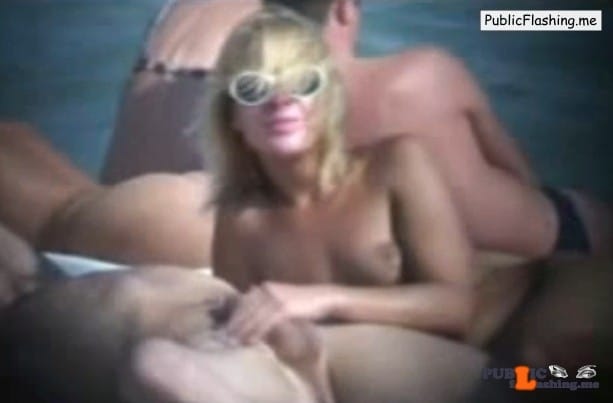 Hot blonde with sunglasses is touching and stroking boner while sunbathing on a nude beach. The way she was doing this has attracted some voyeur's hidden cam. He was a several meters away so he could catch the perfect angle to capture this sexy girlfriend while teasing her BF's cock and smiling.