Redhead wife in late 30's is happy to please her man in public. She smiling while posing to the camera with cock in her hand covered with sperm. A photo taken jes a few second after handjob and cumshot reveals that this redhead with curly hair is really enjoying in public sex adventures. On this photo, they are both nude on some abandoned public beach.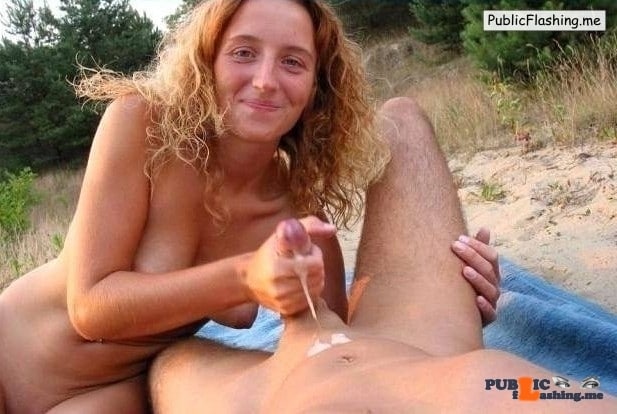 User Review
3.17

(

6

votes)
Related Posts: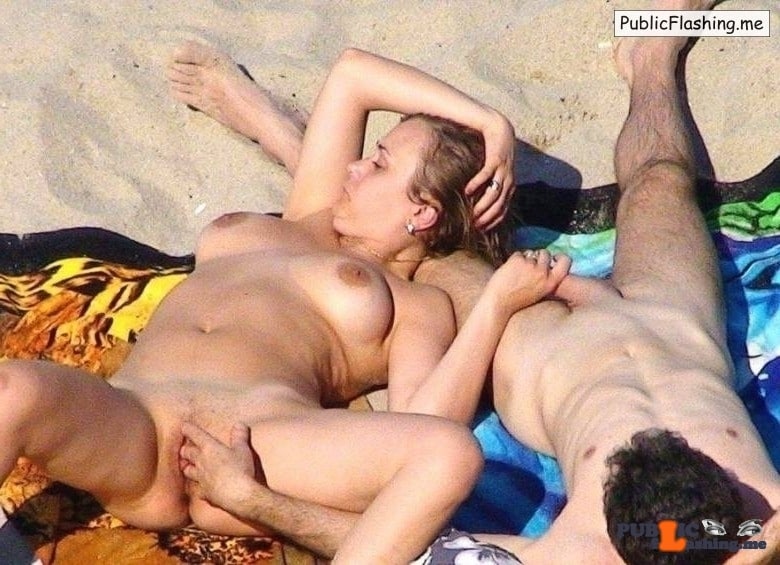 A couple on nude beach enjoying in mutual pleasure. While big titted wife is touching her man's dick he is gently fingering her horny pussy. They are laying down on the warm sand, watching other nude people and enjoying. Is there any better when your wife strokes your cock while you are watching some other … Continue reading Mutual satisfaction on nude beach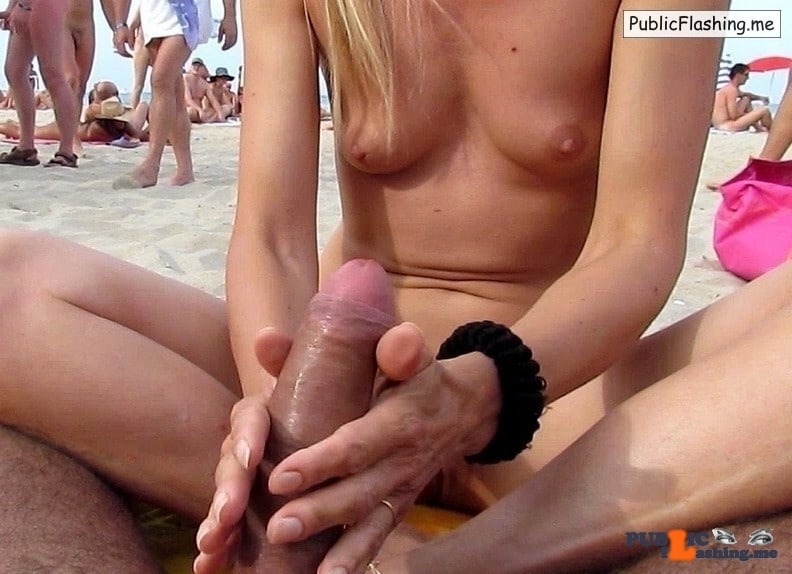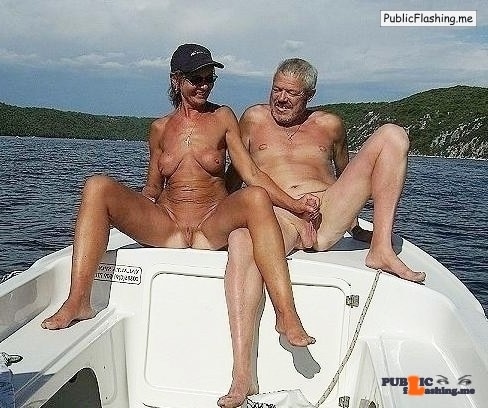 Skinny tanned mature wife is smiling while giving a handjob on a boat just a few hundred meters away from the coast. Totally nude with basebal cap on her hand and big fake boobs this mature bitch is looking pretty hot. Beside this she is not hesitating to jump into some public nudity or even … Continue reading Mature couple hanjob on a boat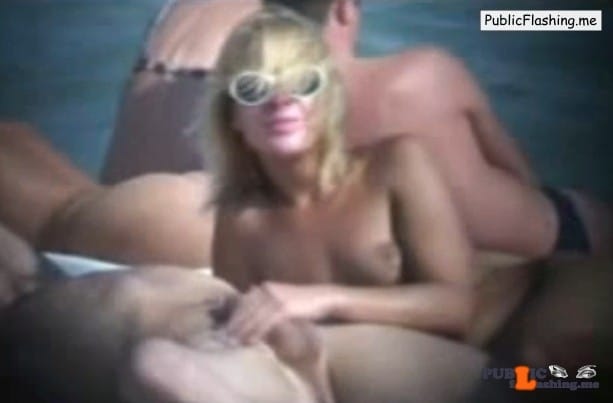 Hot blonde with sunglasses is touching and stroking boner while sunbathing on a nude beach. The way she was doing this has attracted some voyeur's hidden cam. He was a several meters away so he could catch the perfect angle to capture this sexy girlfriend while teasing her BF's cock and smiling.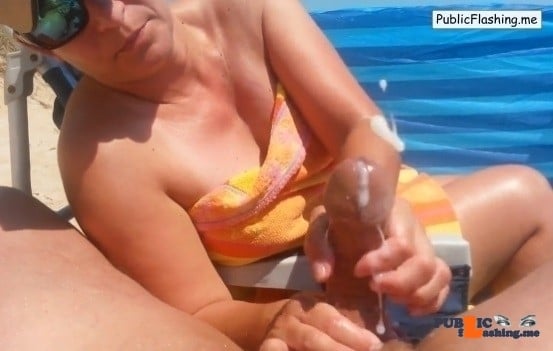 Mature wife is giving a nice handjob to a thick dick in public beach. Amateur cougar is wearing glasses while stroking his husband's dick in the sand under the midday sun what makes her husband so horny that he ejaculated in a minute. There are a lot of people around them but they don care. … Continue reading Mature wife handjob in public beach VIDEO
A photo of beautiful wife captured on some public beach while she is gently caressing a dick of her hubby. She is looking in to the camera with cock which is touching her cheek what makes her so pleased. She loves this cock so much and it is clearly visible on this photo. With pink lipstick … Continue reading Wife loves the dick of her man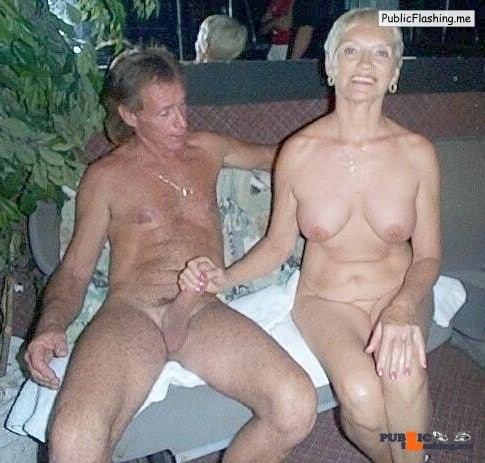 Mature exibitionist couple is totally nude in some pub. Short haired blonde granny with big tits is giving a hanjob to her husband while posing to the camera lens and smiling. Obviously, this is not unusual situation for this mature man and wife and they enjoy a lot in this. Do they look for some swinger … Continue reading Nude mature couple handjob in pub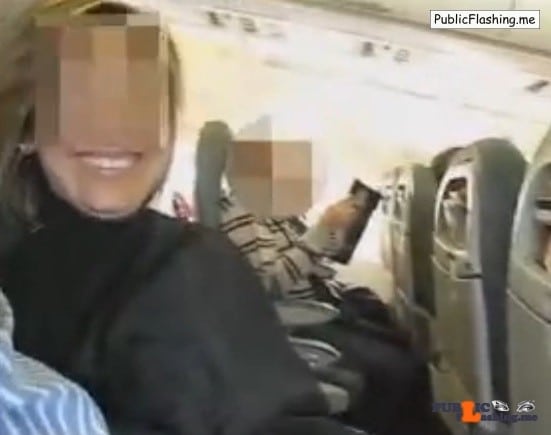 Spanish amateur wife is very happy to please her hubby in a plane full of passengers. Sexy MILF is giving him a real handjob under the towel. She is smiling all the time while his husband is recording all this on his phone. An amazing sexual experience of an amateur couple will stay recorded for … Continue reading Amateur wife handjob in plane VIDEO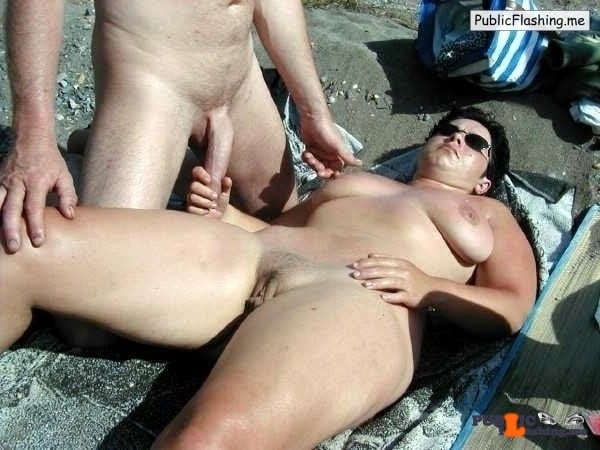 Amateur chubby captured on camera while was relaxing on the nude beach. With sunglasses on her eyes she was laying down sunbathing totally naked and holding really long dick of her husband who was kneeling next to her. He obviously got horny and asked her for a short handjob but she looks somehow lazy. However, … Continue reading Chubby wife is holding long dick on nude beach