A couple on nude beach enjoying in mutual pleasure. While big titted wife is touching her man's dick he is gently fingering her horny pussy. They are laying down on the warm sand, watching other nude people and enjoying. Is there any better when your wife strokes your cock while you are watching some other nude girls and women? That is why nude beaches are so popular.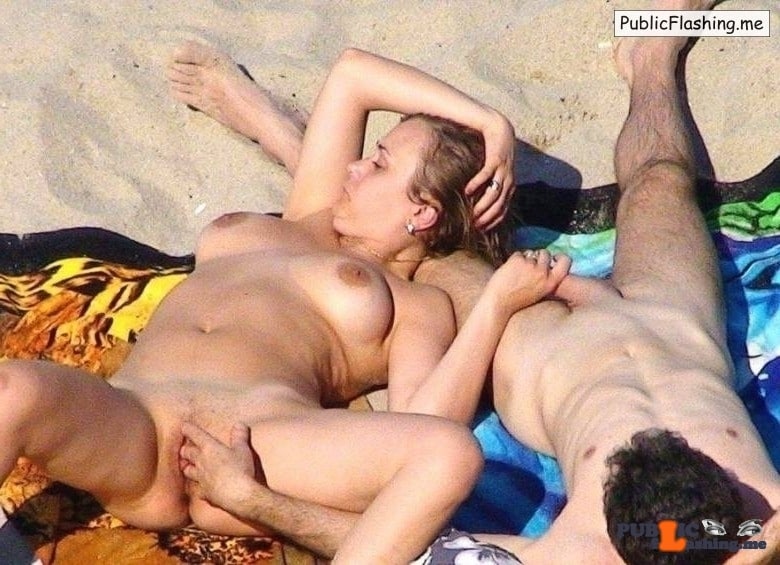 User Rating
4.67

(

3

votes)
Related Posts: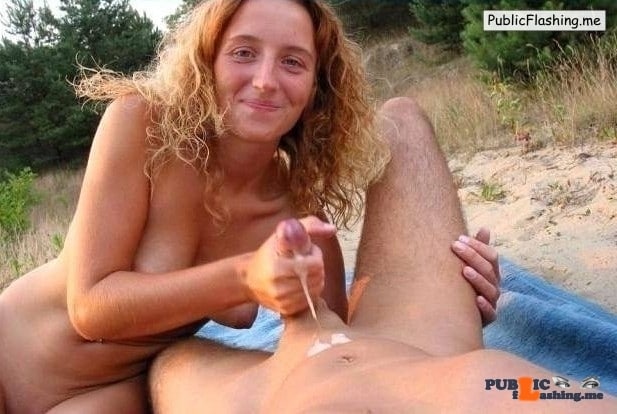 Redhead wife in late 30's is happy to please her man in public. She smiling while posing to the camera with cock in her hand covered with sperm. A photo taken jes a few second after handjob and cumshot reveals that this redhead with curly hair is really enjoying in public sex adventures. On this … Continue reading Redhead wife POV handjob and cumshot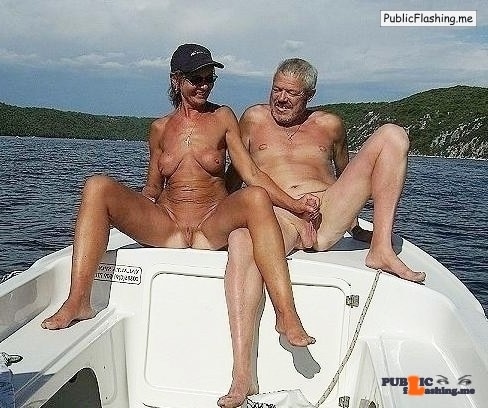 Skinny tanned mature wife is smiling while giving a handjob on a boat just a few hundred meters away from the coast. Totally nude with basebal cap on her hand and big fake boobs this mature bitch is looking pretty hot. Beside this she is not hesitating to jump into some public nudity or even … Continue reading Mature couple hanjob on a boat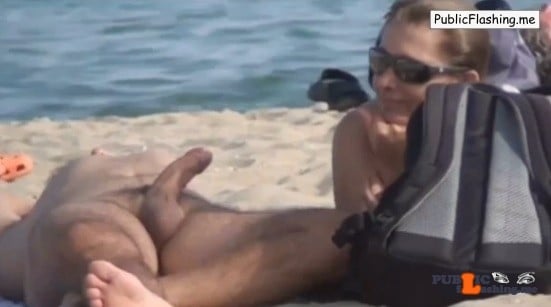 Nude man is lying on nude beach beside his wife while his cock is hard in full size all the time. His wife couldn't stand just watching his boner and decided to please her husband with gently caressing and touching it and make them both this day on nude beach wonderful.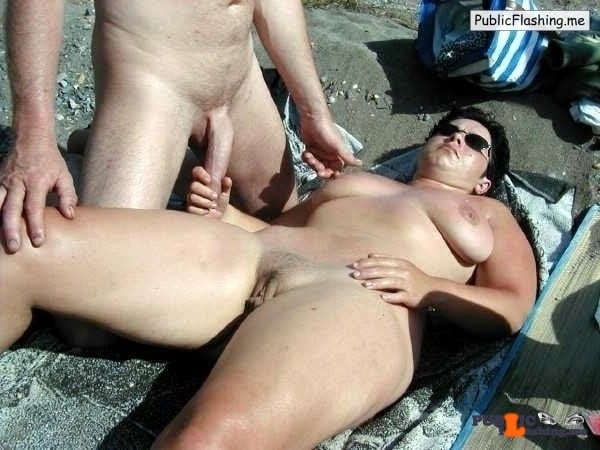 Amateur chubby captured on camera while was relaxing on the nude beach. With sunglasses on her eyes she was laying down sunbathing totally naked and holding really long dick of her husband who was kneeling next to her. He obviously got horny and asked her for a short handjob but she looks somehow lazy. However, … Continue reading Chubby wife is holding long dick on nude beach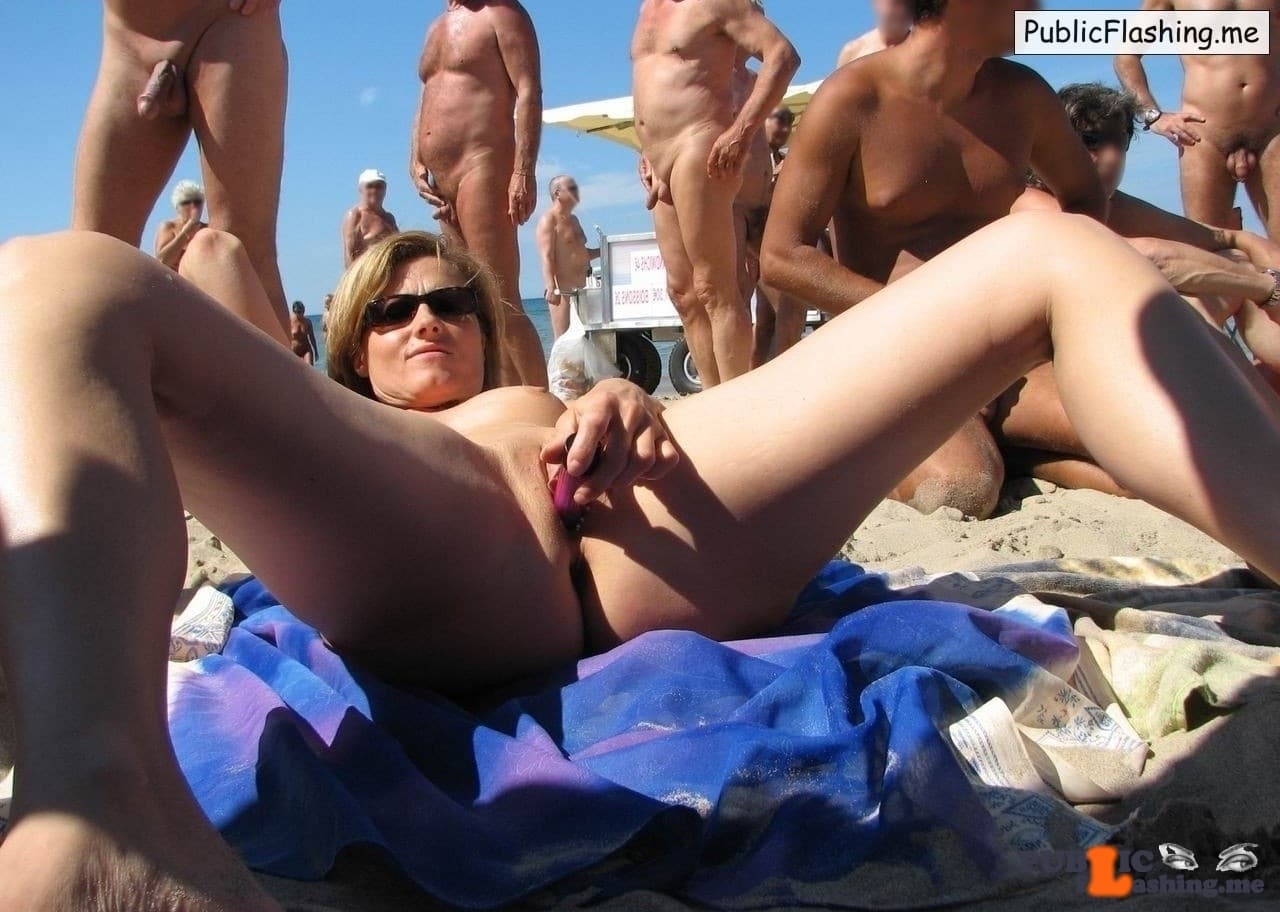 Blond cougar with sunglasses is masturbating for group of voyeurs on a nude beach. On this photo we can see a slutty bitch in middle 40'd with tiny sex toy stuck in her pussy and wide spread legs, laying on the sand and masturbating while there are a dozen of voyeurs with bare dicks which … Continue reading Cougar is masturbating on nude beach for voyeurs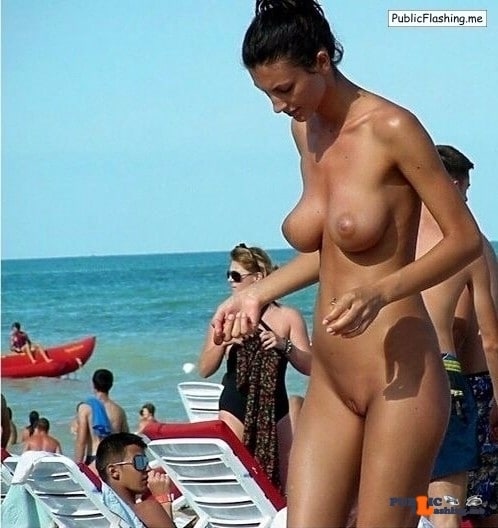 Tall and thin girls with really big totally natural tits is naked on a public beach. Dark haired wife in middle 30's is hot like a sun surface. Her boobs looks like are full of milk ready for some squeezing and massaging. Thin woman with perfect tanned skin doesn't hesitate to show off. She is … Continue reading Public beach nudity big natural tits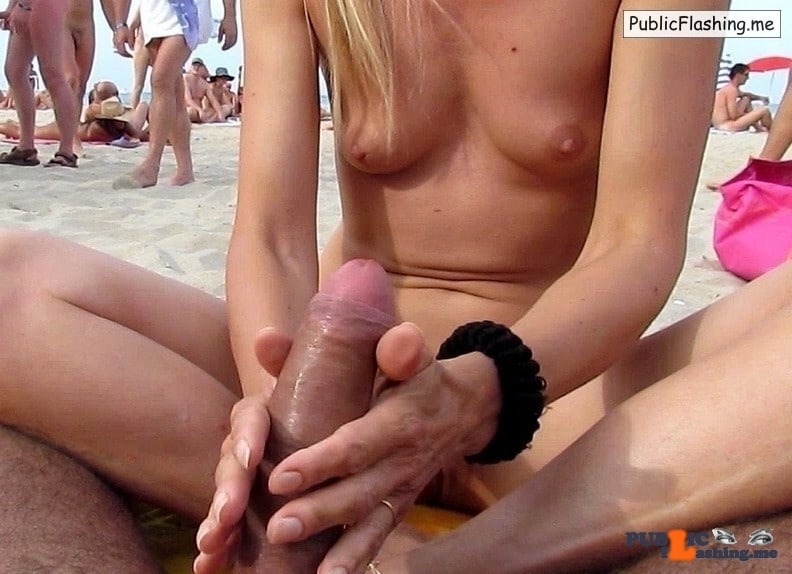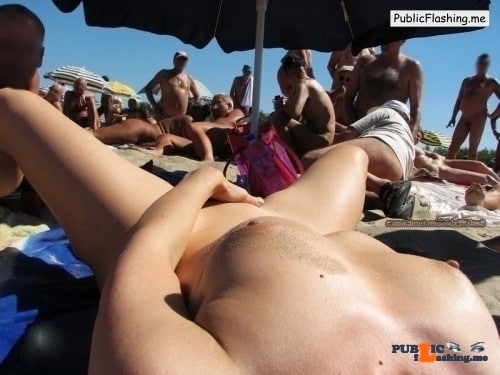 Hot photo of a wife on nude beach with spread legs touching her cunt in front of dozen strangers who are enjoying from the first row. What makes this photo that hot is a point of view (POV) where we see nice female figure with cute boobies, small nipples and a hand which leads over … Continue reading Wife is masturbating on a nude beach POV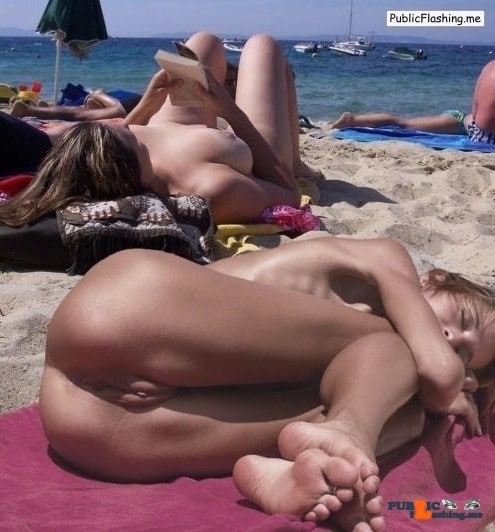 Petite girl is sleeping totally naked on a nude beach. Har ass and pussy are totally exposed while she is laying on her left side. This moment some beach voyeur used to take a photo of this sleepy beauty. This babe has a so tight little holes. Her pussy is clear and shaved and looks … Continue reading Skinny girl sleeping on a nude beach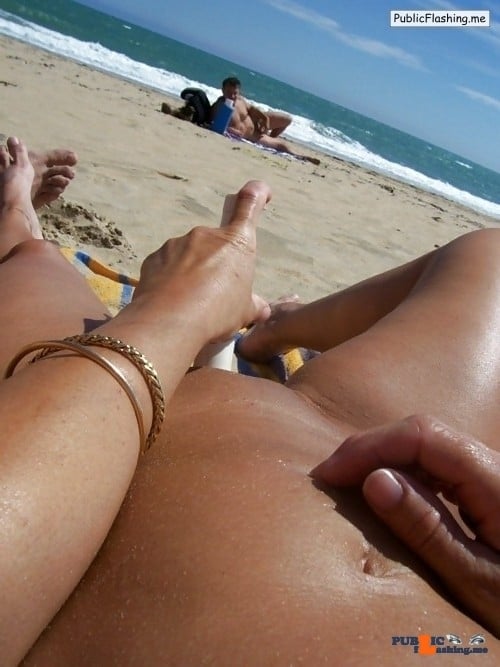 Super sexy POV photo of some wife masturbating on a nude beach for some voyeur. She is holding her favorite toy, tiny vibrator on her clit while kinky voyeur is laying a few meters of her and masturbating. She has a perfectly tanned skin and beautiful shaved Venus mound. There is some sexy detail too, … Continue reading Wife masturbating for voyeur on nude beach POV