Amateur wife is enjoying in a taste of a big cut cock of her husband while they are sunbathing on some public lake beach. It in this POV blowjob photo it is clearly visible some person on just few meters of them standing in the water. The mature couple of course don't care about that so they keep their action on till the end. A nice sex exhibitionism.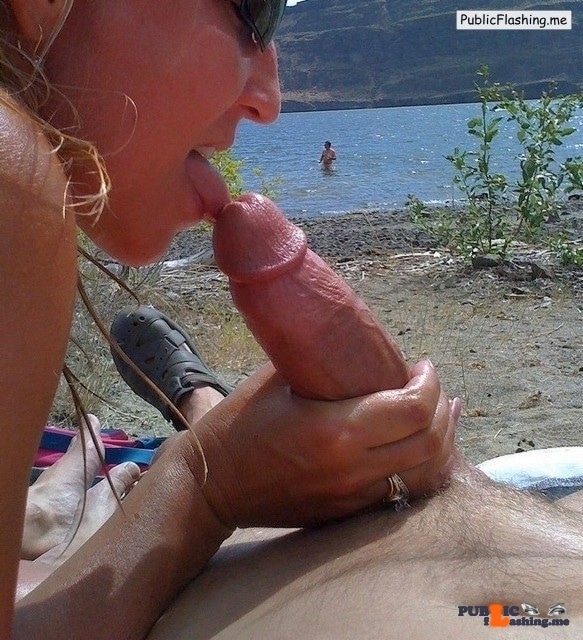 Related Posts: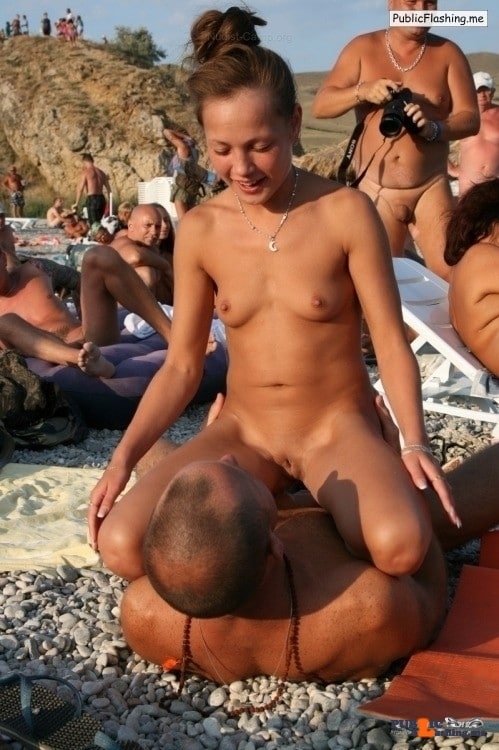 Petite girlfriend with tiny boobies is fully naked on nude beach while sitting on chest of her boyfriend and smiling. They are surrounded by many strangers which are enjoying the show. Cute GF is only wearing necklace with tag in a shape of "C" letter. We assume that this is the first letter of her favorite toy … Continue reading Petite naked GF sitting on BF's chests on nude beach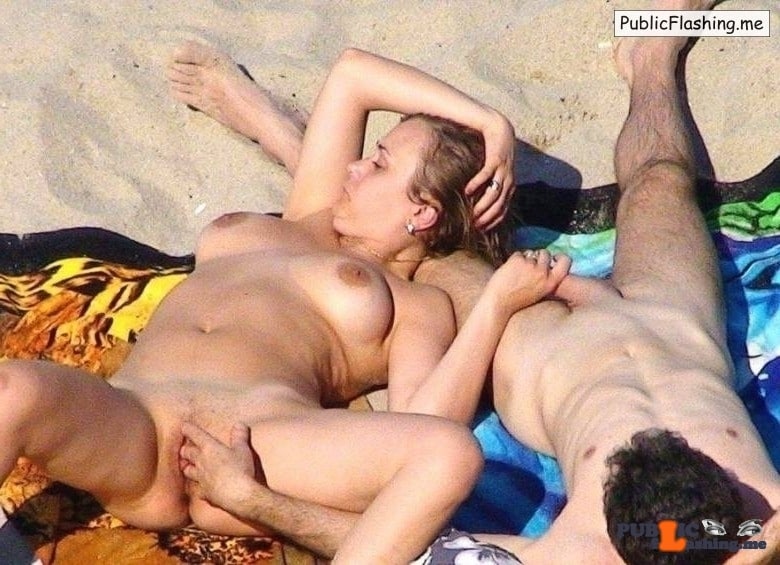 A couple on nude beach enjoying in mutual pleasure. While big titted wife is touching her man's dick he is gently fingering her horny pussy. They are laying down on the warm sand, watching other nude people and enjoying. Is there any better when your wife strokes your cock while you are watching some other … Continue reading Mutual satisfaction on nude beach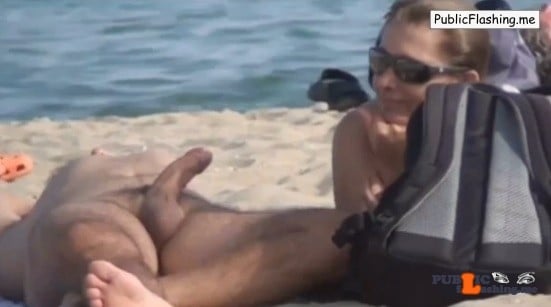 Nude man is lying on nude beach beside his wife while his cock is hard in full size all the time. His wife couldn't stand just watching his boner and decided to please her husband with gently caressing and touching it and make them both this day on nude beach wonderful.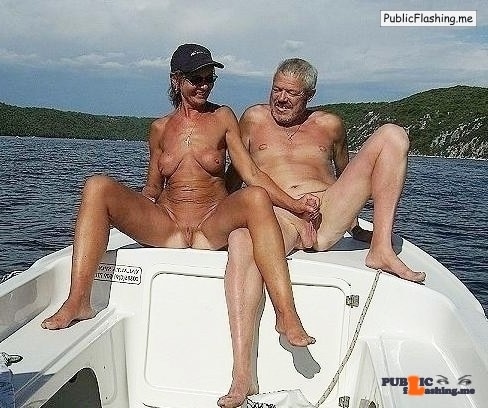 Skinny tanned mature wife is smiling while giving a handjob on a boat just a few hundred meters away from the coast. Totally nude with basebal cap on her hand and big fake boobs this mature bitch is looking pretty hot. Beside this she is not hesitating to jump into some public nudity or even … Continue reading Mature couple hanjob on a boat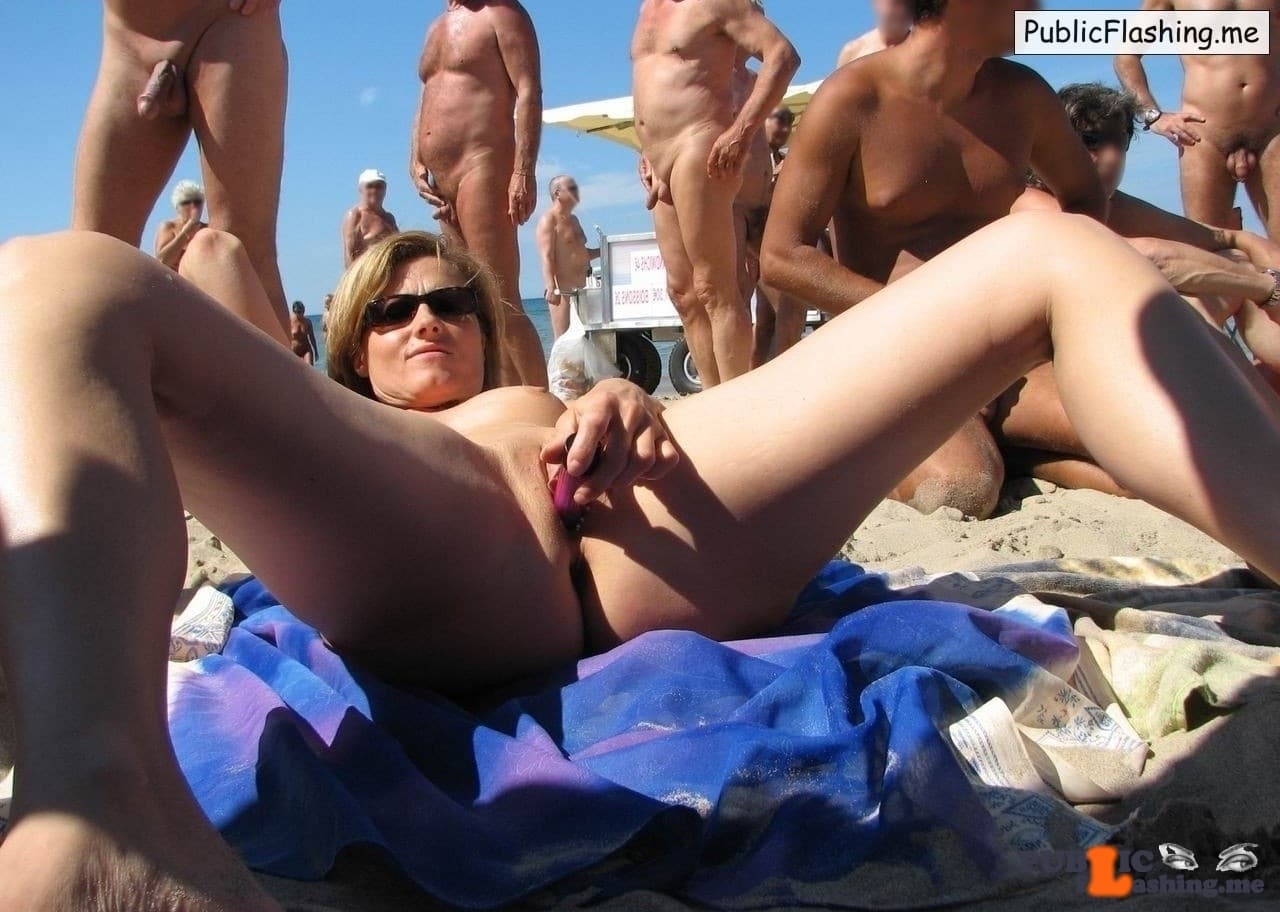 Blond cougar with sunglasses is masturbating for group of voyeurs on a nude beach. On this photo we can see a slutty bitch in middle 40'd with tiny sex toy stuck in her pussy and wide spread legs, laying on the sand and masturbating while there are a dozen of voyeurs with bare dicks which … Continue reading Cougar is masturbating on nude beach for voyeurs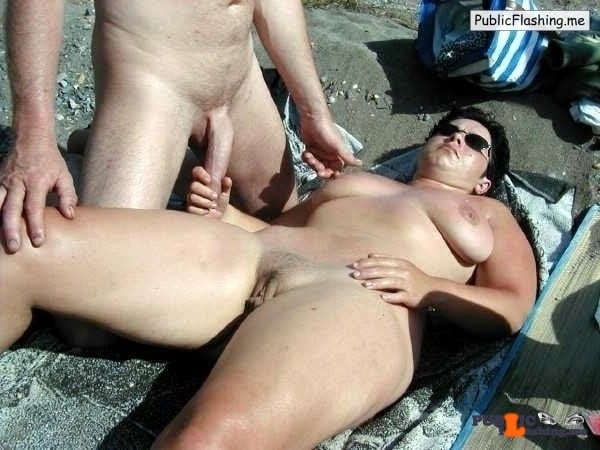 Amateur chubby captured on camera while was relaxing on the nude beach. With sunglasses on her eyes she was laying down sunbathing totally naked and holding really long dick of her husband who was kneeling next to her. He obviously got horny and asked her for a short handjob but she looks somehow lazy. However, … Continue reading Chubby wife is holding long dick on nude beach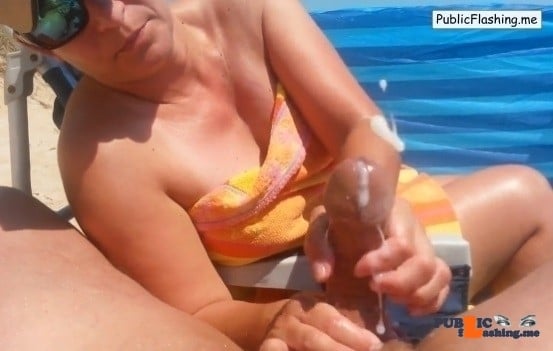 Mature wife is giving a nice handjob to a thick dick in public beach. Amateur cougar is wearing glasses while stroking his husband's dick in the sand under the midday sun what makes her husband so horny that he ejaculated in a minute. There are a lot of people around them but they don care. … Continue reading Mature wife handjob in public beach VIDEO
A photo of beautiful wife captured on some public beach while she is gently caressing a dick of her hubby. She is looking in to the camera with cock which is touching her cheek what makes her so pleased. She loves this cock so much and it is clearly visible on this photo. With pink lipstick … Continue reading Wife loves the dick of her man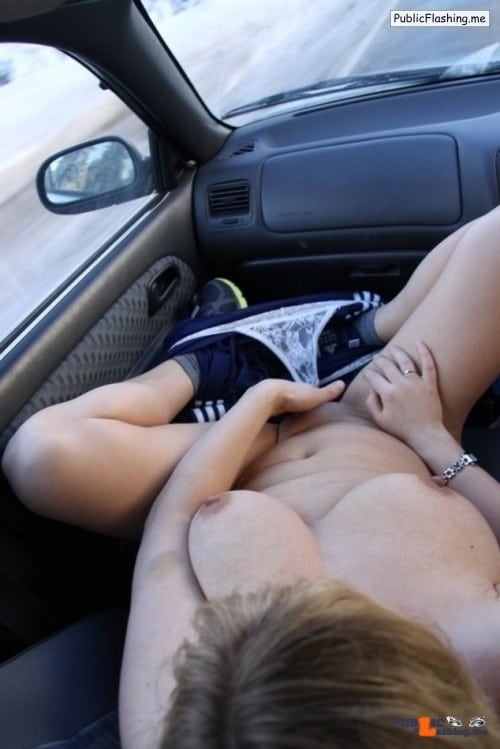 Horny mature bitch is touching her greedy cunt in a driving car. She loves highway the most because there are often some strangers who caught her in act, and that makes her horny the most. Her big natural tits are jiggling while she is twisting her body. That mature cunt dare for some thick long … Continue reading Big titted mature wife touching her cunt on a highway