Big busty mature MILF is topless and sucking a dick of some skinny prick. Horny whore doesn't pick time and place when she gets horny. When this mature bitch grabs a cock she doesn't care if is somebody near, or watching. She even likes to fuck when some strangers are near her. She is inviting all young and old guys to stick their dick in her greedy cunt.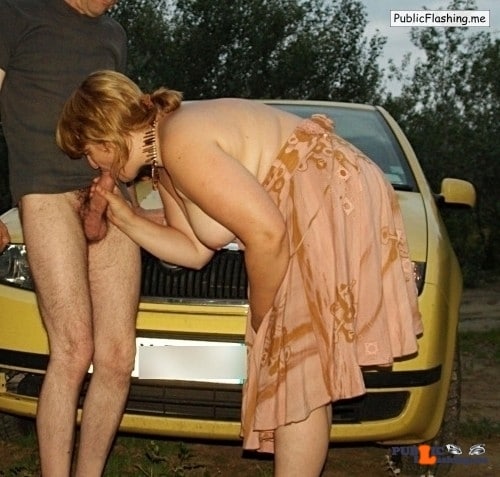 Related Posts: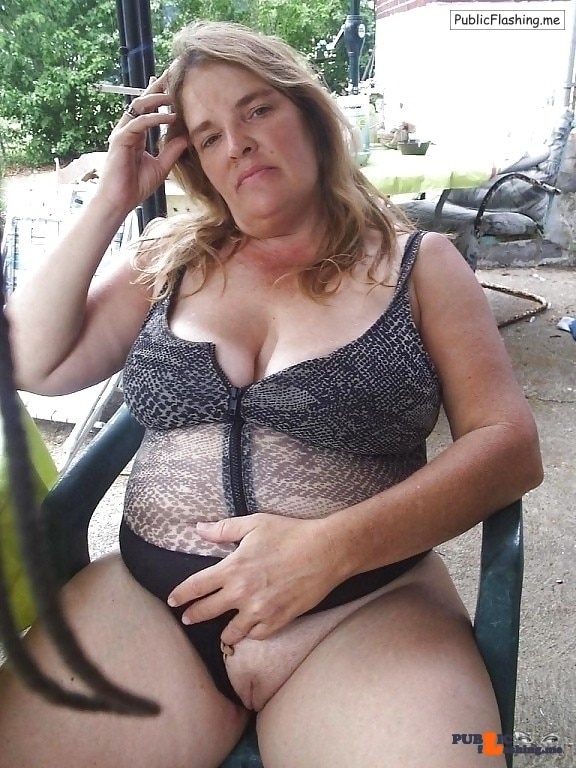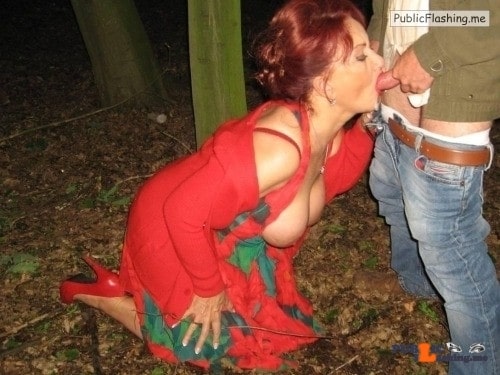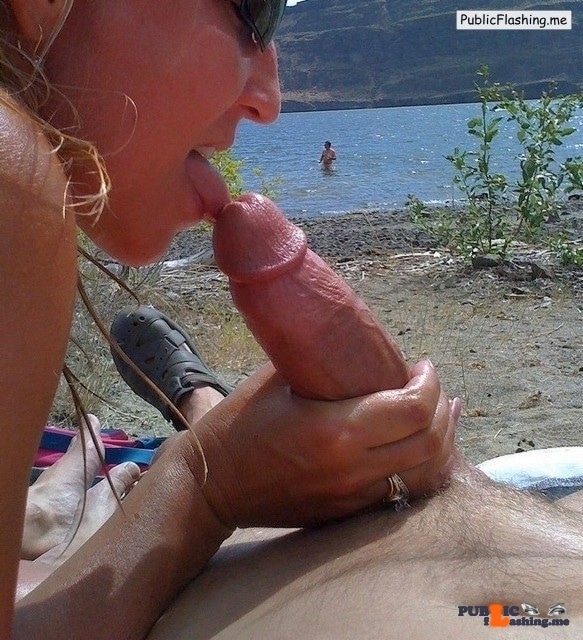 Amateur wife is enjoying in a taste of a big cut cock of her husband while they are sunbathing on some public lake beach. It in this POV blowjob photo it is clearly visible some person on just few meters of them standing in the water. The mature couple of course don't care about that so … Continue reading Mature wife is licking big dick on lake beach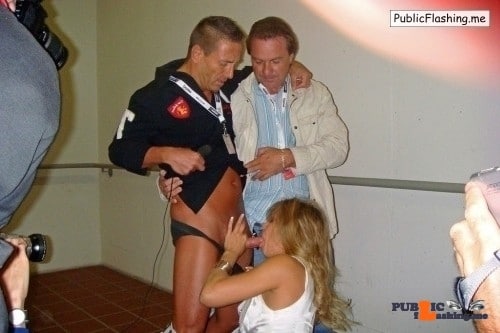 Public blowjob in front of cameras and camera flashes. Two amateur men in early 50's are getting BJ from blonde whore who is down on her knees and doing what she knows the best without paying an attention to people and cameras which looking at her. Wild party for middle age guys will be remembered … Continue reading Two guys are getting BJ from blonde on party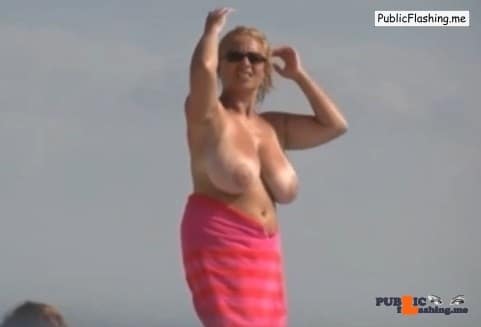 Video compilation of some mature MILF while sunbathing and flashing their massive tits in various places. There are some really gigantic monster tits, natural mature tits, and some nice tight MILFs with big boobs flash in public places captured on camera. A real 11 minutes dream for some big mature tits lovers.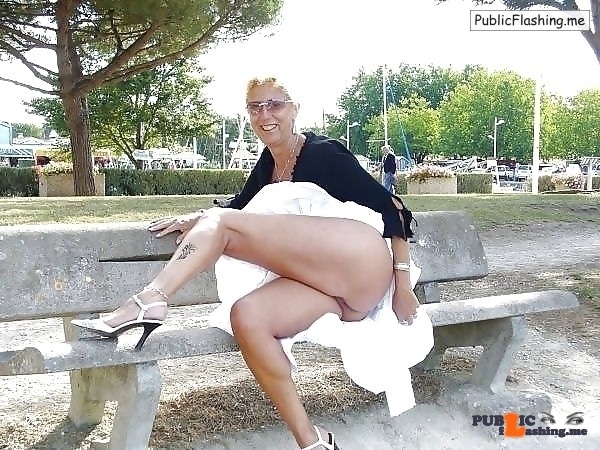 German mature blond is flashing her hot round booty in a public park and she is wearing no panties. Big smile on her face is showing that she likes to do wild things like public flashing. Obviously, she and her lover have a lot of experience in exibitionism. Slim body, fancy sunglasses, naughty tattoo and … Continue reading Mature blonde with no panties flashing ass in public park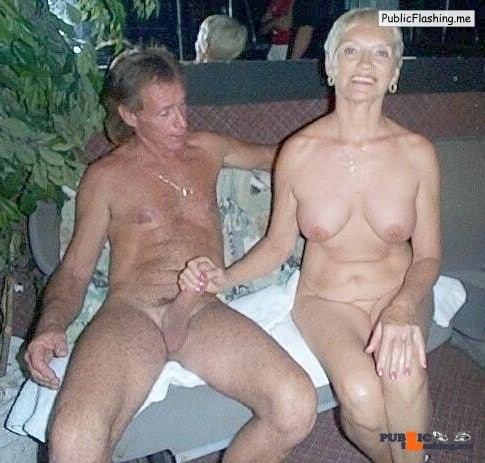 Mature exibitionist couple is totally nude in some pub. Short haired blonde granny with big tits is giving a hanjob to her husband while posing to the camera lens and smiling. Obviously, this is not unusual situation for this mature man and wife and they enjoy a lot in this. Do they look for some swinger … Continue reading Nude mature couple handjob in pub
Lucky man is getting a nice BJ from his blonde wife in a phone boot. When some passerby realized what was happening he took his camera and shot their act. Wife was down with fully loaded mouth and smile on man's face shows that he really enjoys in this public blowjob in a phone boot. Both … Continue reading Phone boot blowjob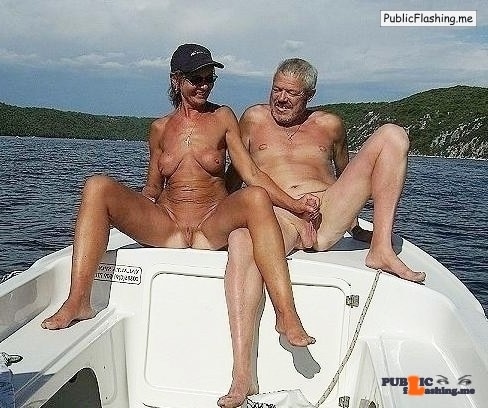 Skinny tanned mature wife is smiling while giving a handjob on a boat just a few hundred meters away from the coast. Totally nude with basebal cap on her hand and big fake boobs this mature bitch is looking pretty hot. Beside this she is not hesitating to jump into some public nudity or even … Continue reading Mature couple hanjob on a boat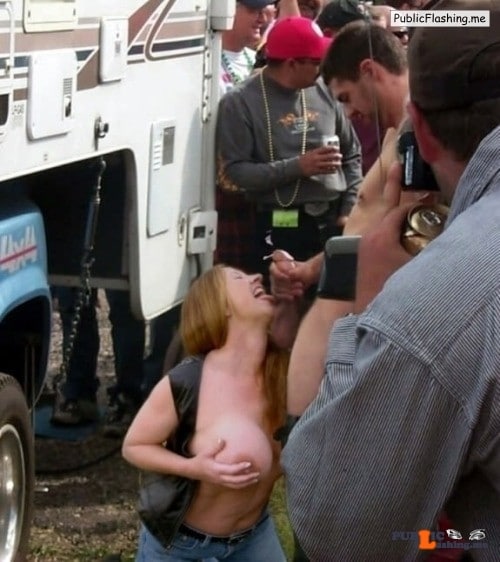 Redhead MILF with big natural boobs is on knees and sucking big dick of stripper on daylight party. Many people around are recording with their phones while she is getting her portion of cum over her tongue. Redhead hot wife is squeezing her big natural boob and touching nipple while husband is standing just a … Continue reading Busty redhead milf public blowjob on daylight party