Related Posts: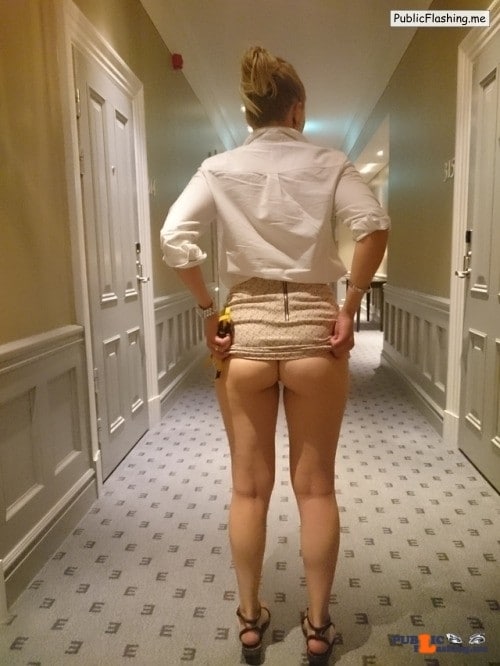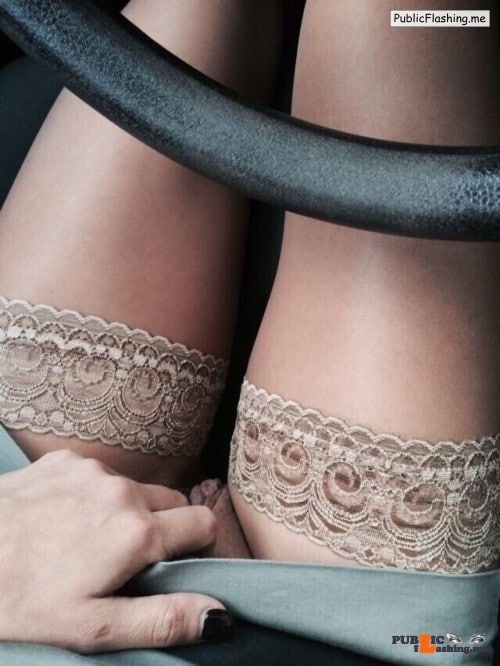 Super sexy erotic POV photo of amateur hot wife who is driving a car and wearing only beige stockings and short grey mini skirt with no panties at all. Black painted nails on her hands which are pulling the skirt up look so sexy, so as her meaty and fully shaved pussy. This photo is taken … Continue reading Hot wife No panties driving car in sexy stockings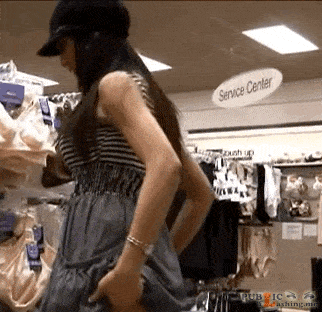 Slim girlfriend is flashing her firm ass and thong panties in a clothing store for her boy. She is pulling her skirt up and bending forward to pick some stuffs while the camera guy was behind her for the perfect ass flashing shot. Her wide hips and really good shaped ass are looking incredibly hot. … Continue reading Ass flashing in clothing store
Topless girlfriend with big natural tits is down and sucking her boyfriend's dick quickly. She is hurry probably because there is somebody is going to come and she wants her daily dose of fresh cum immediately.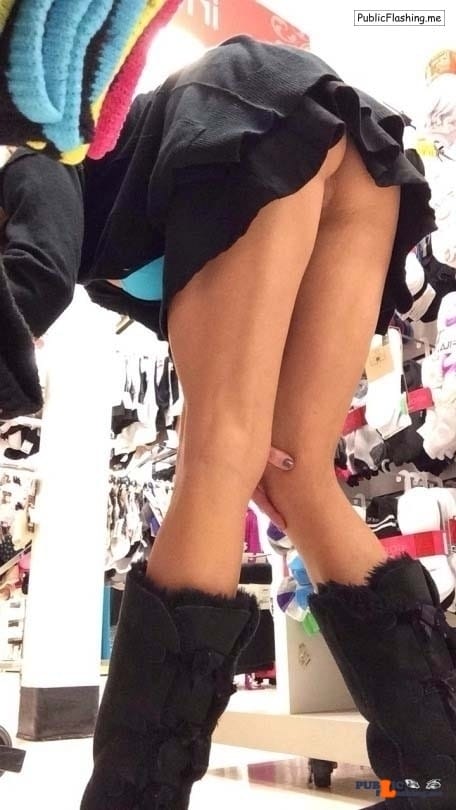 Slim babe in black mini skirt and black boots ( a really sexy dressing combination ) was looking for something on the lower shelf in clothing store. Some voyeur sneaked up behind her and approached enough to put his camera bellow the girl. When he saw the photo he was shocked and could't believe what was on it. … Continue reading Upskirt no panties in clothing store