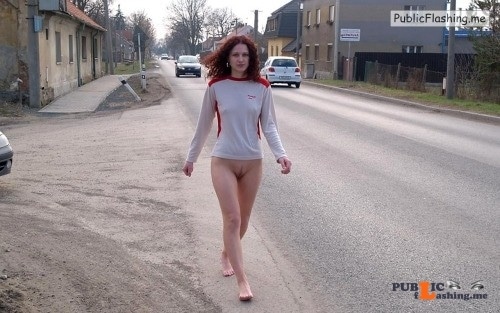 Related Posts: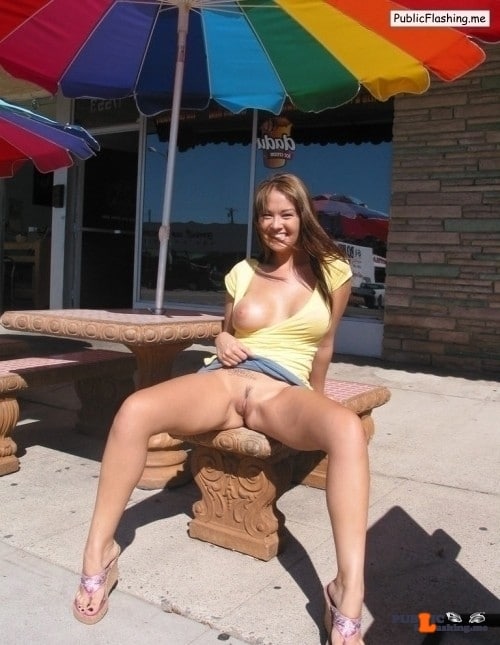 Curvy Japanese brunette is flashing her meaty pussy with a little bush and big fake boob in some outdoor bar. All the time she is smiling and joking, maximally relaxed, she is having a lot of fun doing this. She doesn't bother for some strangers who are obviously watching her. There must be a thousands … Continue reading Japanese public pussy and big boobs flashing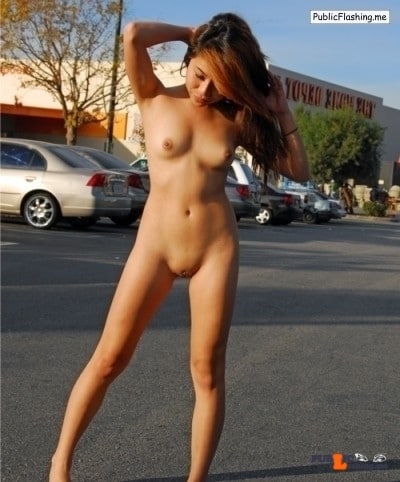 Totally nude 20 years old Japanese redhead is standing on a car parking in front of some big shopping mall in the late afternoon to pick the perfect Sun for the photo shooting.  while her hair is waving on the wind. A shadow on her breasts, belly and legs make this photo incredible. Beauty with … Continue reading Japanese redhead public nudity on car parking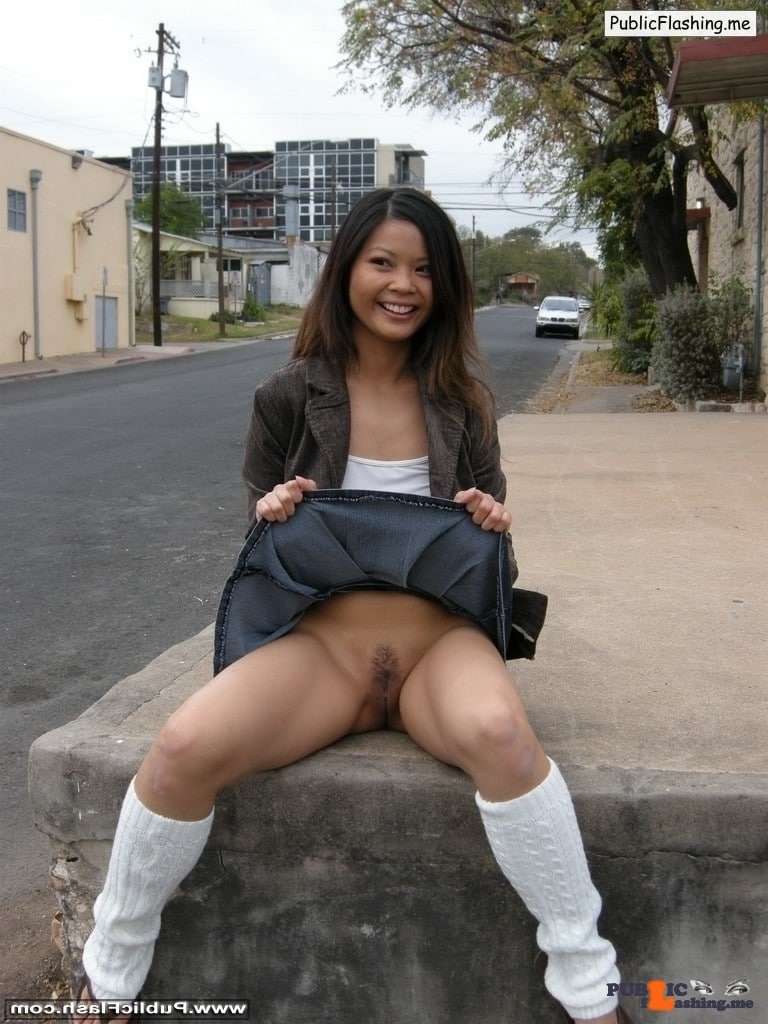 Cute Asian girlfriend in casual outfit is flashing pussy on the street and smiling.  Denim jacket and skirt, white leg warmers and perfect white teeth are just making this Asian girl even more attractive. But she obviously is not satisfied enough so she loves to surprise some passerby with a stylish pussy flashing on the … Continue reading Upskirt no panties on the street cute Asian girlfriend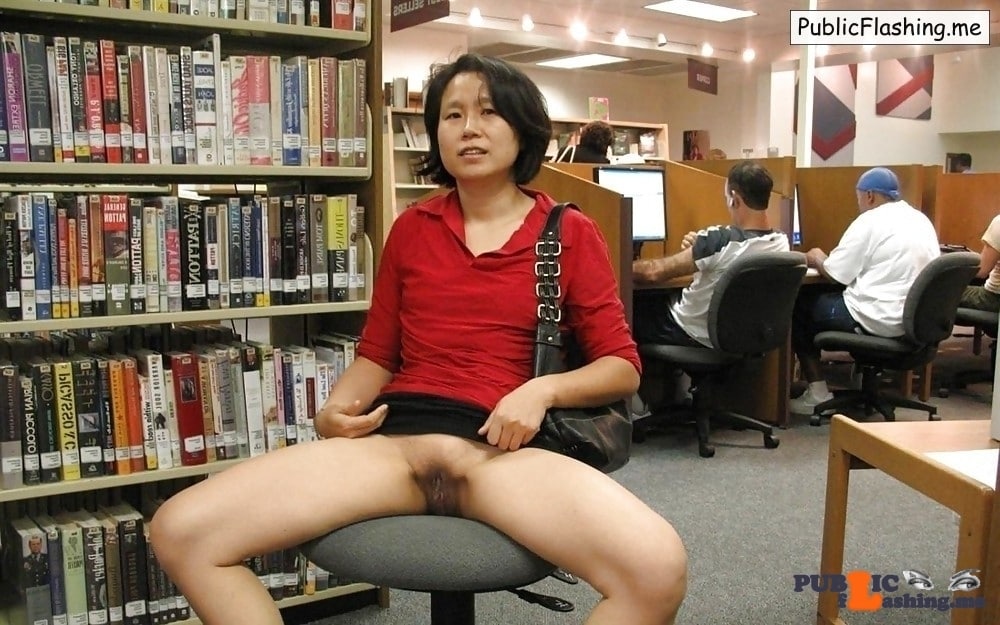 Petite Chinese wife in red shirt is posing without panties with wide spread legs in an internet cafe to his hubby behind the camera. This Asian MILF is a public flashing exibitionist who likes to put herself in a situations where she could easily get caught in flashing her pussy. That makes her so horny … Continue reading Asian MILF flashing pussy in internet cafe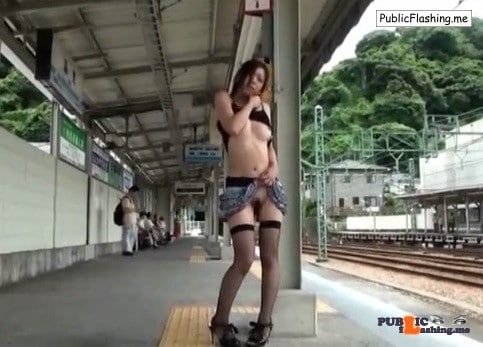 Cute Asian girlfriend in stockings is flashing tits and hairy pussy on train station. Slim, pale skin with brown chocolate nipples this babe looks so sexy. After she took the train she was so horny that she had to put her fingers inside her warm wet pussy. Masturbation in public makes her so horny so … Continue reading Asian boobs and hairy pussy flashing VIDEO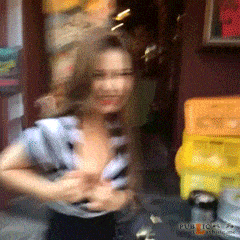 Shy Asian brunette girl is giving contribution for the public flashing community by flashing her cute small boob on the street. As this is the very first time she is doing something like this, big smile on her face is telling us that she is pretty shy but also that she is enjoying in this. … Continue reading Shy Asian babe flashing boob on street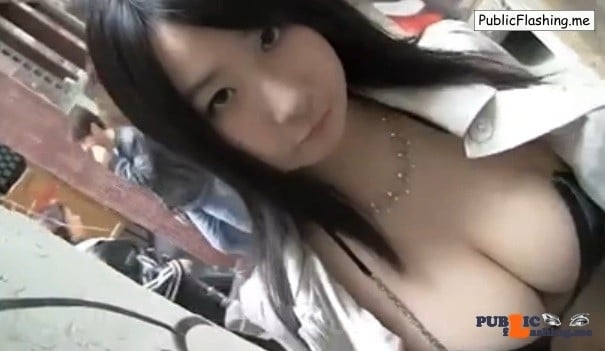 Really cute Asian teen girl with big juicy natural tits is taking a walk in black bikini and wrap coat. She stopped a few times to flash her pale curvy body on public passage full of strangers. Her pale skin, virgin teen look and big boobs make this Chinese beauty delicious.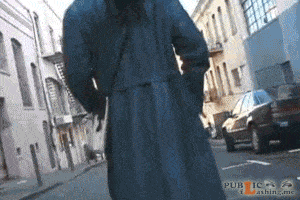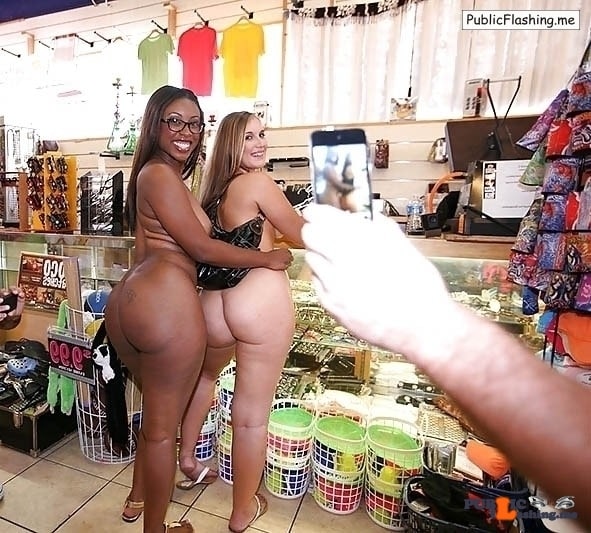 Ebony girl with nerdy glasses and blonde white girl in public nudity adventure. Two curvy chicks with big asses are hugging and smiling while posing to the camera among the shelves of some store. Like a coffee and milk, like an icecream, just like a two layers cake these two sexy girls are looking delicious. … Continue reading Big ebony and big white ass in store