Super sexy Asian MILF is happy to make a really hot picture among the shelves of the local supermarket. While she was shopping she picked the perfect moment to pull her big fake boob out of her top tank and with a big smile to say hallo to her lucky hubby. This rich amateur Chinese bimbo is hotter than many white girls, looks like some kind of a sexy porn star, maybe she is one of them, petite  and busty in the same time, with a beautiful baby face and wild like a college girl. This is a combo for the perfect wife for sure.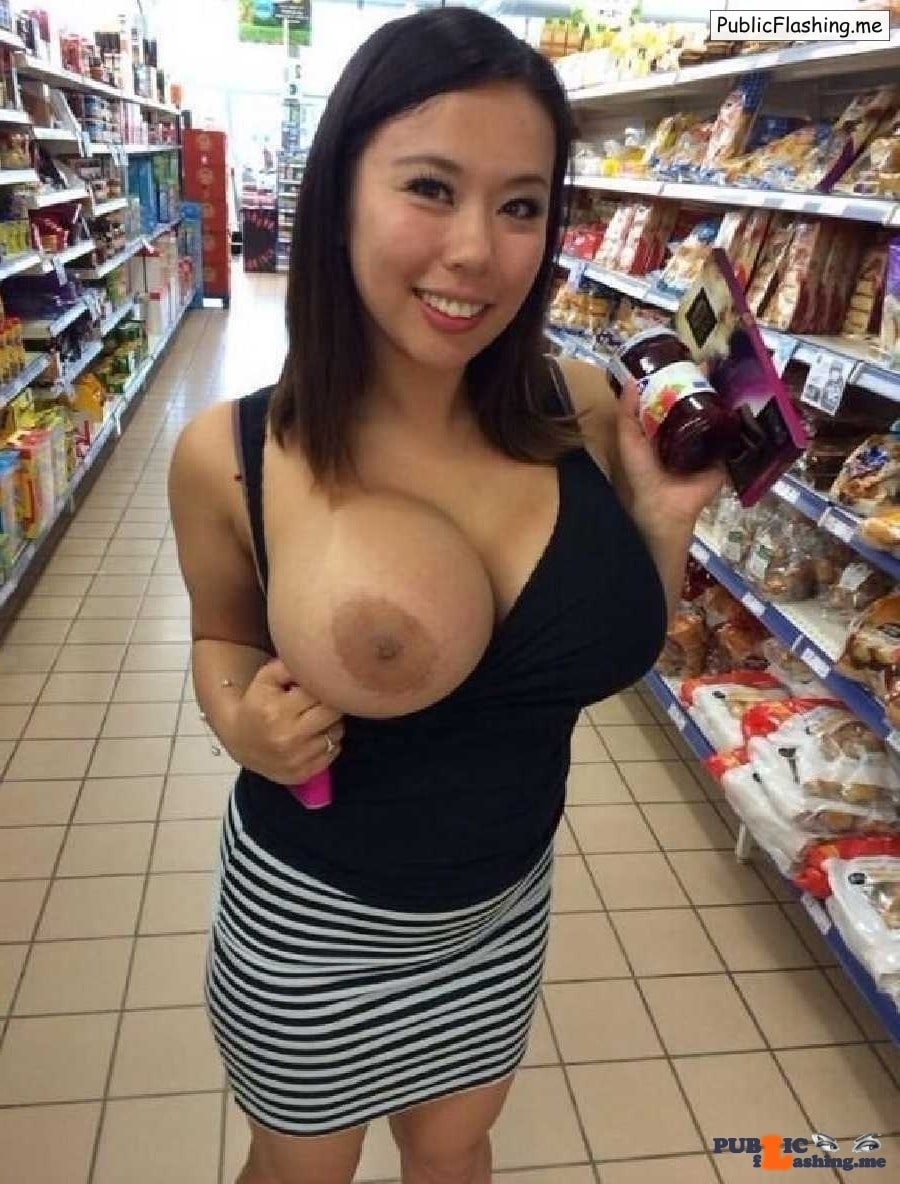 User Rating
4.14

(

7

votes)
Related Posts: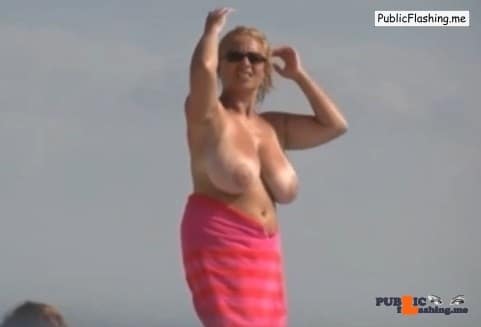 Video compilation of some mature MILF while sunbathing and flashing their massive tits in various places. There are some really gigantic monster tits, natural mature tits, and some nice tight MILFs with big boobs flash in public places captured on camera. A real 11 minutes dream for some big mature tits lovers.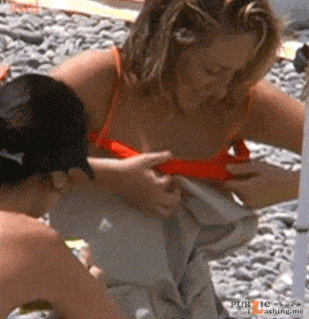 Some hot MILF was changing her top on the beach when the towel accidentally dropped off and revealed her huge natural boobs. She pulled her tight orange tank top down fast but it was too late. She has already got caught. While she saw what just happened she put the smile on her face. A … Continue reading Busty wife accidental boobs flash on beach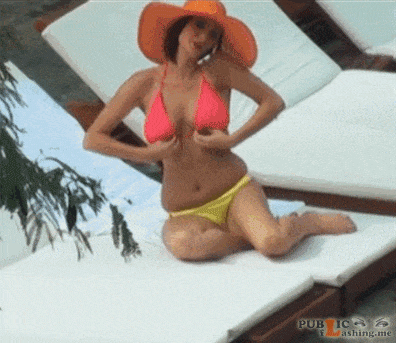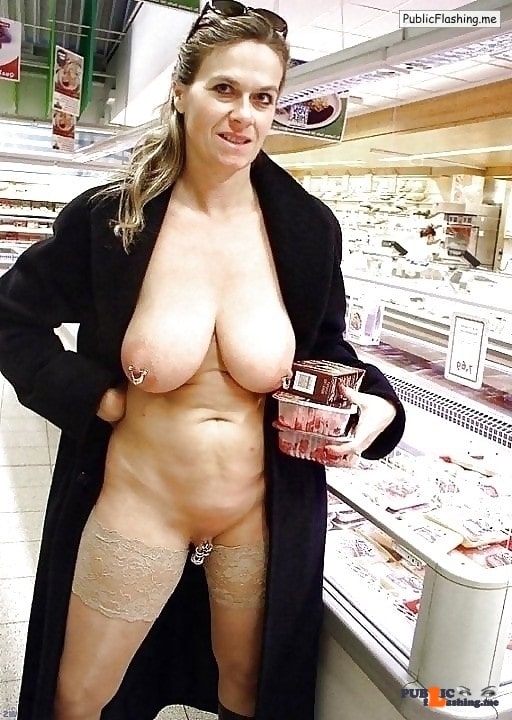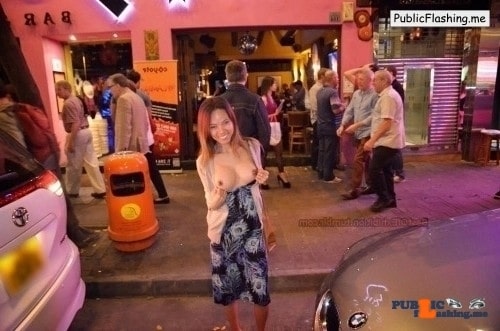 Asian hottie is flashing her big fake boobs in front of some night bar. While there are a lot of people on the street she is sharing her round titties and smiling to her her BF. Round tits with brown nipples on the midnight street is not too extreme, but this Asian girl is obvious … Continue reading Asian boobs flash on the street late night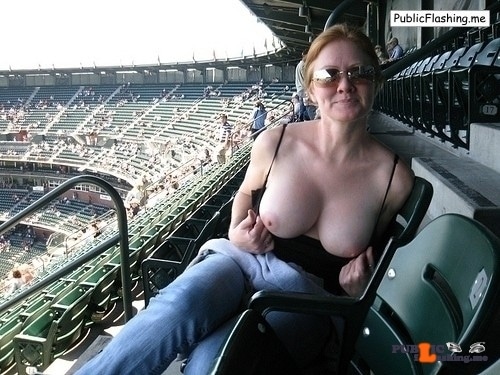 My hot wife is flashing her beautiful big tits on a stadium during the halftime. She has pulled her tiny t shirt up when her sweet nipples popped up directly to my camera. Isn't she cute with these glasses and big round and firm breasts?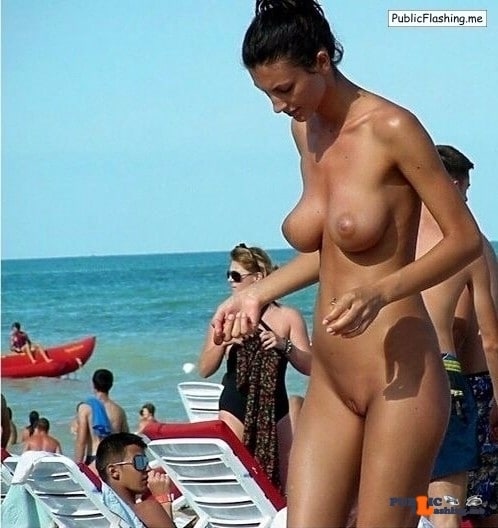 Tall and thin girls with really big totally natural tits is naked on a public beach. Dark haired wife in middle 30's is hot like a sun surface. Her boobs looks like are full of milk ready for some squeezing and massaging. Thin woman with perfect tanned skin doesn't hesitate to show off. She is … Continue reading Public beach nudity big natural tits
Naughty wife is flashing her huge natural boobs for his hubby while they are spending summertime on their yacht. Blond haired MILF is feeling so naughty while is alone with her lover on their yacht, but what makes her even hornier are all these people who are passing by their boat. That risk to be … Continue reading Wife flashing huge tits on yacht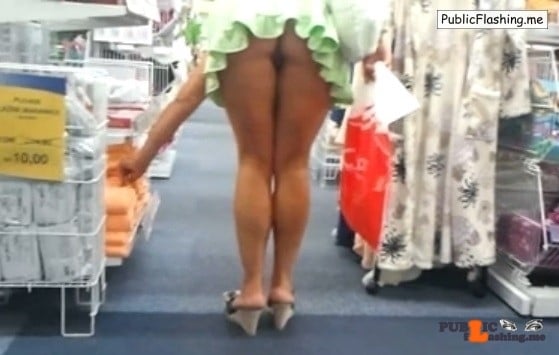 How hot this wife looks like in green mini dress with no panties. Serbian wife in supermarket is shopping, and each time she bends over to reach some product her ass flashes to the camera. It clearly visible that this hot MILF doesn't wear any panties. Although it is enough to just lean forward for … Continue reading Amateur upskirt ass flash no panties in supermarket VIDEO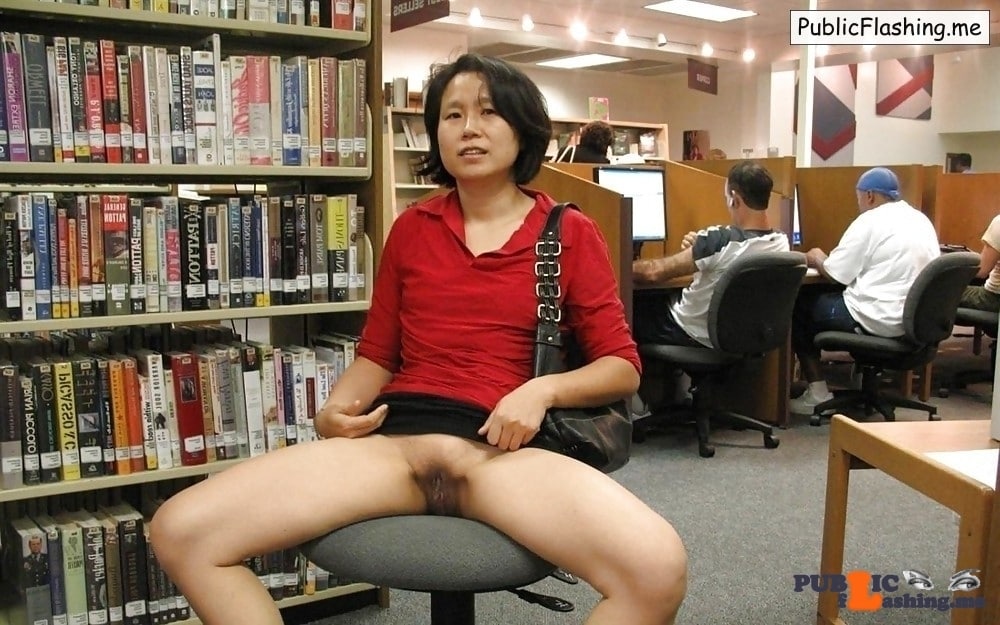 Petite Chinese wife in red shirt is posing without panties with wide spread legs in an internet cafe to his hubby behind the camera. This Asian MILF is a public flashing exibitionist who likes to put herself in a situations where she could easily get caught in flashing her pussy. That makes her so horny … Continue reading Asian MILF flashing pussy in internet cafe