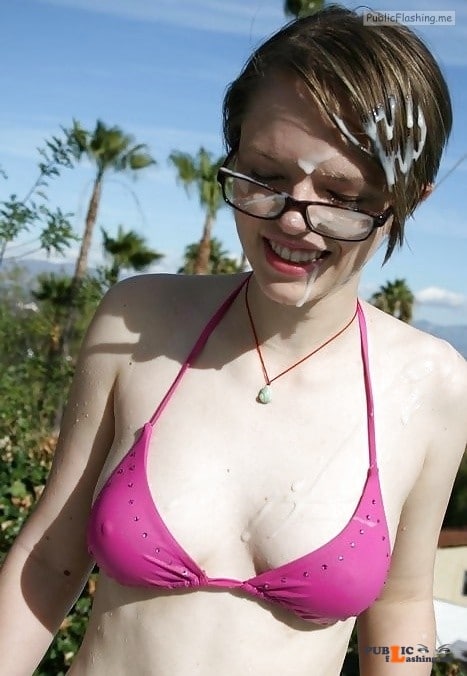 Smiling college GF in bikini covered with fresh cum on the beach. The cum is all over her hair nerdy glasses and her breasts while her pokies are clearly visible under the pink micro bikini top. Awesome facial cumshot and cum walk in public beach.
nude beach selfie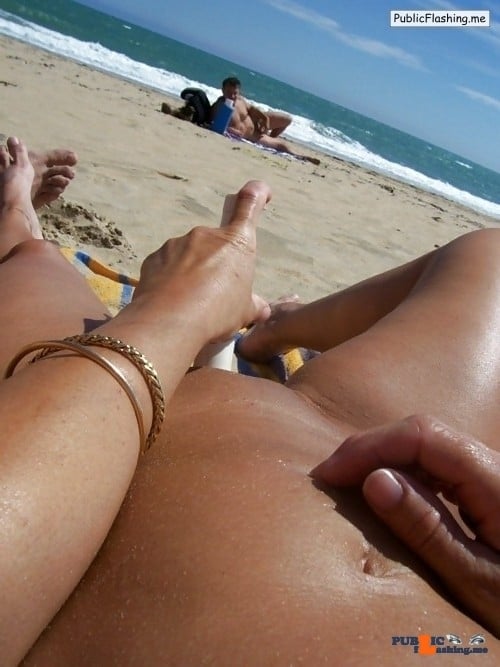 Super sexy POV photo of some wife masturbating on a nude beach for some voyeur. She is holding her favorite toy, tiny vibrator on her clit while kinky voyeur is laying a few meters of her and masturbating. She has a perfectly tanned skin and beautiful shaved Venus mound. There is some sexy detail too, … Continue reading Wife masturbating for voyeur on nude beach POV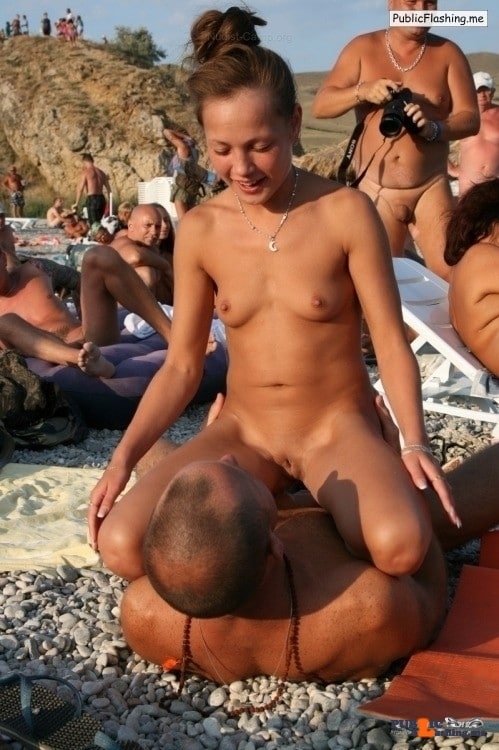 Petite girlfriend with tiny boobies is fully naked on nude beach while sitting on chest of her boyfriend and smiling. They are surrounded by many strangers which are enjoying the show. Cute GF is only wearing necklace with tag in a shape of "C" letter. We assume that this is the first letter of her favorite toy … Continue reading Petite naked GF sitting on BF's chests on nude beach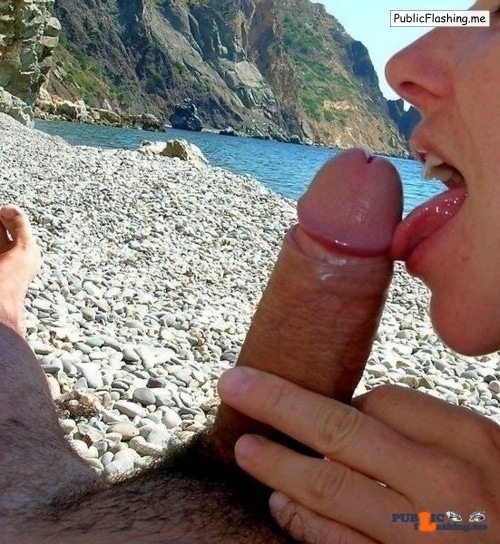 Amateur couple decided to relax with some blowjob action on the rocky beach. They came with their yacht after a few hours of searching the perfect place. When they saw this island and beach with no people at all they had to approach. After a couple of minutes they realized that this is a perfect environment … Continue reading Amateur blowjob on rocky beach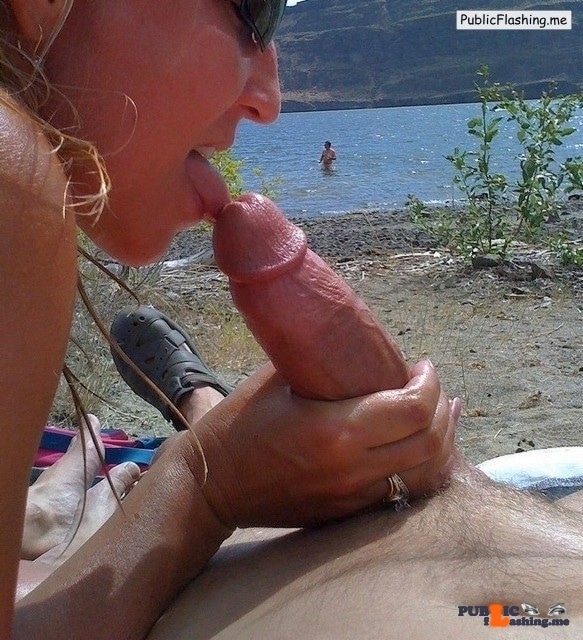 Amateur wife is enjoying in a taste of a big cut cock of her husband while they are sunbathing on some public lake beach. It in this POV blowjob photo it is clearly visible some person on just few meters of them standing in the water. The mature couple of course don't care about that so … Continue reading Mature wife is licking big dick on lake beach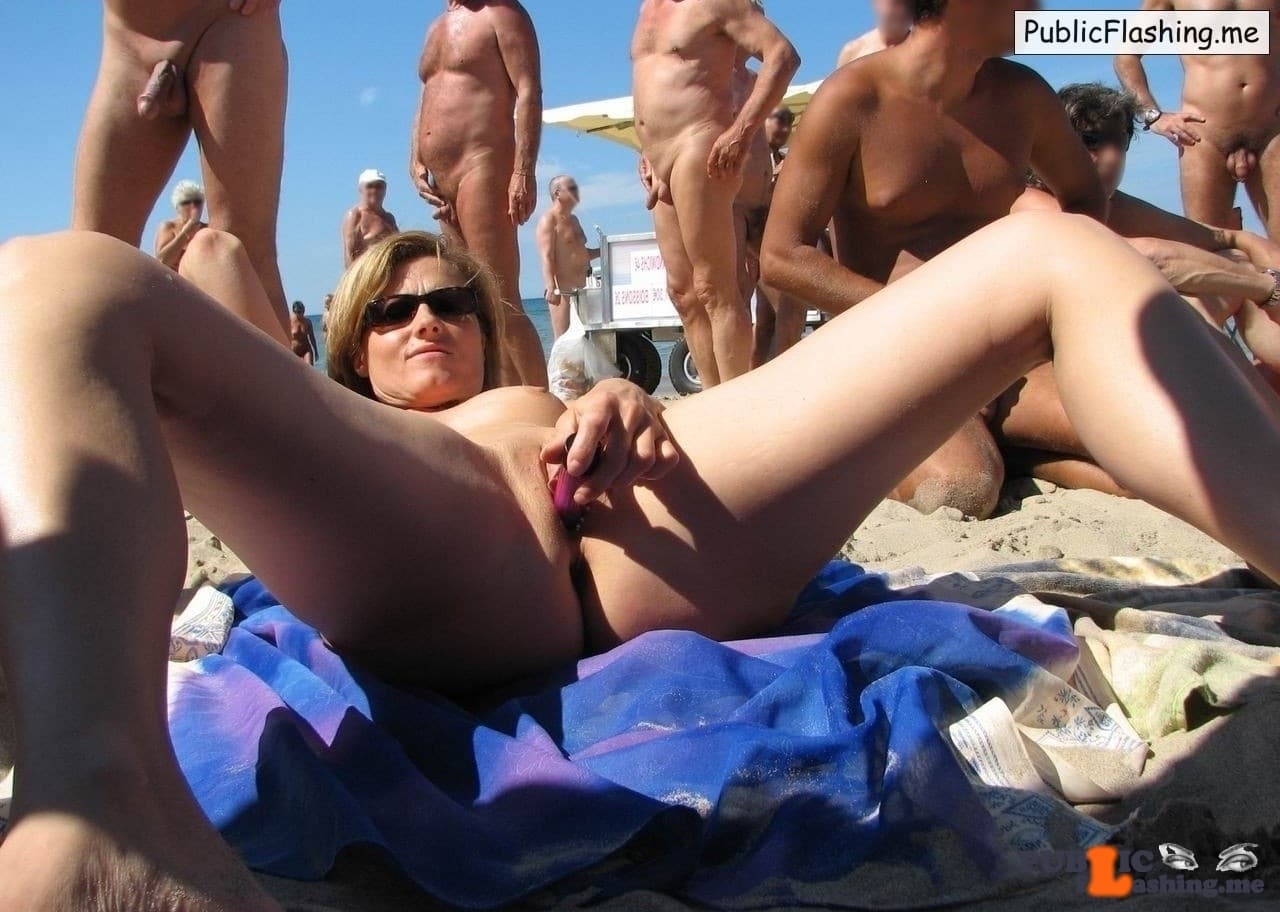 Blond cougar with sunglasses is masturbating for group of voyeurs on a nude beach. On this photo we can see a slutty bitch in middle 40'd with tiny sex toy stuck in her pussy and wide spread legs, laying on the sand and masturbating while there are a dozen of voyeurs with bare dicks which … Continue reading Cougar is masturbating on nude beach for voyeurs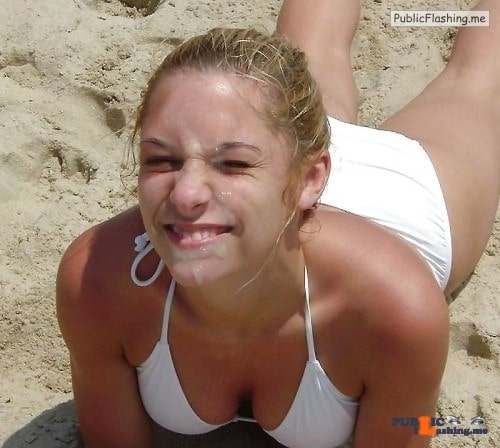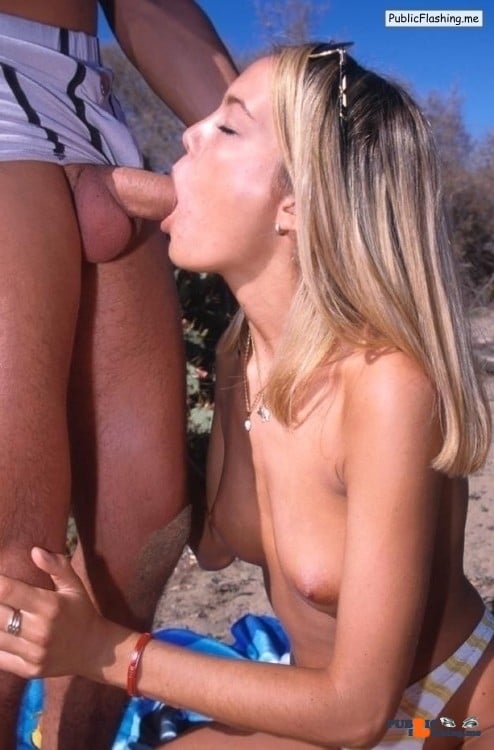 Teenage blonde is sucking dick of her BF under the midday sun. They were having a good time on some sandy beach when they used the period where nobody was around for a quick public blowjob. Beautiful teen blonde with sunglasses pushed up in the hair is doing this with pleasure. She keeps her eyes closed … Continue reading Public BJ teen blonde with sunglasses in the hair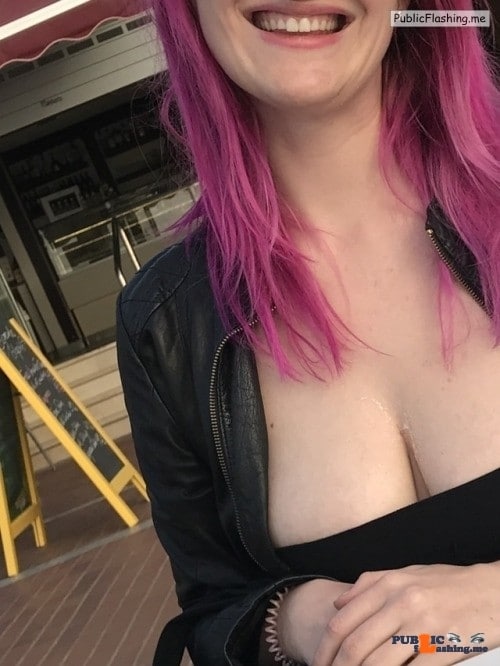 Cum on her big natural breast is making her smiling a lot. A girl with pink hair is smiling all the time while cum is sliding down her deep cleavage in public place.