The adult product market has been growing exponentially over the recent years and has become one of the most profitable segments of the adult industry. The sex toy industry was valued at 30.48 billion in 2021 and is expected to grow at 8.4% CAGR by 2030.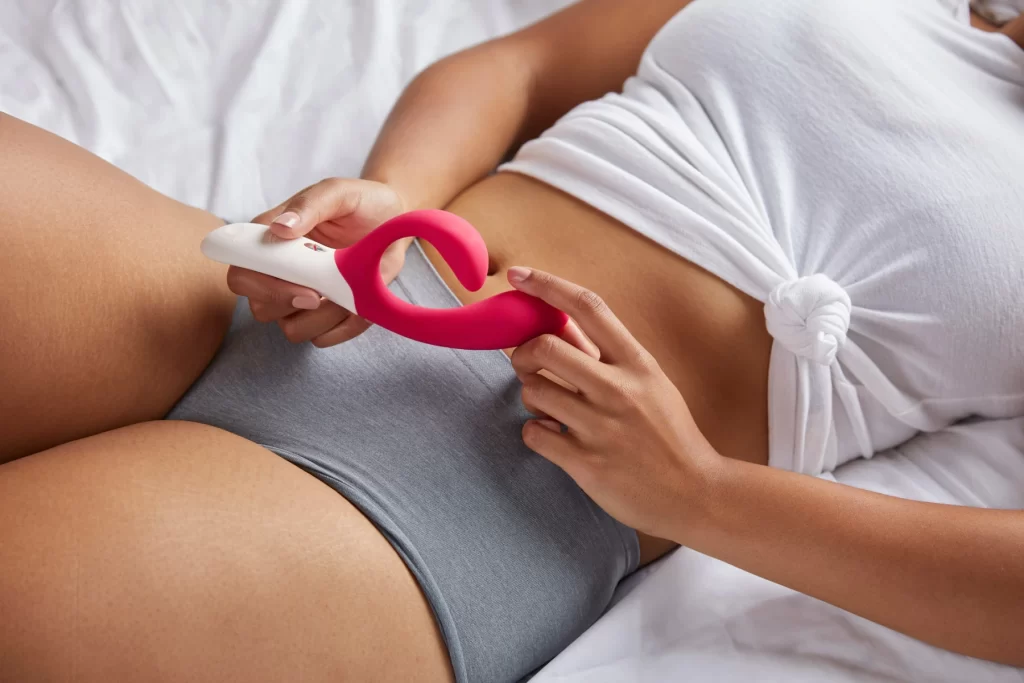 The growth in the sales of adult products has led to many new businesses coming up and many others asking how to sell sex toys online. A sex toys business isn't exactly the same as any other eCommerce business. It has its own set of requirements that differentiate it from a general eCommerce business.
In this article, we will discuss the various possibilities of starting an online sex toy business, how to start an online adult product business, and what all should you do to make it a successful business.
Choose your niche and build a brand
There is a lot of competition nowadays in the sex toys business, and jumping into the field without picking a specific niche might be suicidal for your business. To make a name for your brand and make the audience notice your business, it's essential to choose a niche and start your business around that.
For an adult product business, the niche you choose can depend on various factors. You can choose the niche based on the type of sex toys like stimulators or sex accessories. Your business can also be based on the type of audience you want to serve for specific communities like LGBTQ or can be based on specific kinks like BDSM.
Your niche can also be based on the latest trends and themes in the adult industry. For example, the VR trend is quite hot right now or some fantasy themes like Unicorn products. You can also make sexual wellness products as your niche.
Pick a business plan
When it comes to the sex toy industry, you have three business roads that you can take. Either you make your own sex toys, or you source manufacturing from somewhere, or you can resell sex toys by sourcing them from dropshippers.
Making your own sex toys is a long process and requires creativity, time, and money, but you're the only boss. If you give for bulk manufacture, then you can focus on the marketing of your products while your ideas are taking shape at the manufacturing unit.
Reselling sex toys is the easiest method out of the lot. You just manage a website or a store to make sales while you source products from various places and sell them.
Manage your finances
To run any business, you need to set a budget beforehand of how much you want to invest in the business. Reselling sex toys is the easiest and most budget-friendly option to run an online or physical sex store business. But if you plan to make your own sex toys then your budget might shoot as you'll need to make products, store them, pack them, and ship them.
Dropshipping is the most budget-friendly option as your only expense is that of owning a website to sell products. Rest everything from packing to shipping is taken care of by the dropshippers.
Maintain customer safety and privacy
For the sex toys that you'll sell, be it from a dropshipper or your own manufacturing, the whole process needs to be hygienic and safe for the users. As these products are used in sensitive and vulnerable areas, the quality check of these products is a must to ensure no issues for the users.
Also, the packaging of the products should be generic while shipping. In no way any product should be shipped in the open to ensure your customer's protection.
Market your products
Marketing your products is equally essential when you're just starting out your business for the audience to know and be aware of the new products that you have launched. Use various social media platforms to promote your website and products.
Try to get as much organic traffic as possible to increase your audience base and your email lists. You can also run advertisements on various adult websites and garner good traffic to your website too.
Online store to sell adult products
To run a successful sex toys business, you'll need a website to showcase your brand and your products. xMarketplace is one such readymade script that is affordable and helps you launch your website in a few hours.
xMarketplace comes integrated with dropshipping API that offers 70000+ products to start your business. With many other monetization methods, xMarketplace can help you launch your successful online sex toys business in a matter of a few hours. Try it out today! So here were a few things to successfully launch your sex toys business online and make money from it. Wish you all the very best in your venture!
hair pusy slip drink